Le 18 juillet 2021 près de Valbonne Village
SOIREE OPERA 'PLEIN AIR'
avec Magali Pyka de Coster, Philippe Depetris, Amy Blake & Richard Rittelmann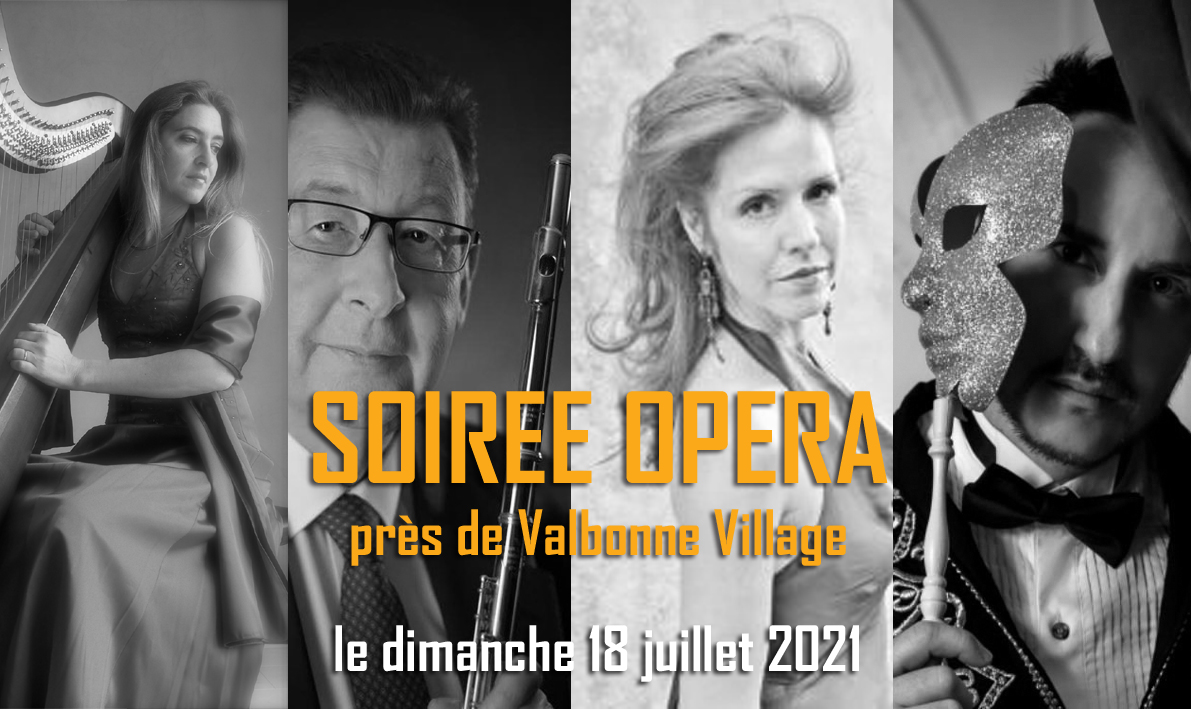 En réponse au grand succès des matinées privées de musique, nous avons envie de vous proposer une soirée opéra en juillet. Revivez les plus grands moments d'opéra et laissez-vous embarquer dans un voyage musical et gastronomique, au cœur d'un jardin privé exceptionnel près de Valbonne Village.

Laissez-vous emporter par des opéras classiques de Mozart et Rossini, des opéras romantiques de Bellini, Puccini et Bizet et des opéras et opérettes de Verdi, Lehar et Offenbach interprétés par la soprano Amy Christianna Blake et le baryton Richard Rittelmann et accompagnés par Magali Pyka de Coster à la harpe et Philippe Depetris à la flûte tout en savourant des mets gourmands préparés par le chef Fred.
In response to the great success of the private music matinees, we want to bring you an opera evening of opera in July. Relive the greatest moments of opera and let yourself be taken on a musical and gastronomic journey in the heart of an exceptional private garden close to the old village of Valbonne.

Enjoy classical operas by Mozart and Rossini, romantic operas by Bellini, Puccini and Bizet and operetta by Verdi, Lehar and Offenbach performed by soprano Amy Christianna Blake and baritone Richard Rittelmann and accompanied by Magali Pyka de Coster on harp and Philippe Depetris on flute and delicacies prepared by the chef Fred.

Amy Christianna Blake _ soprano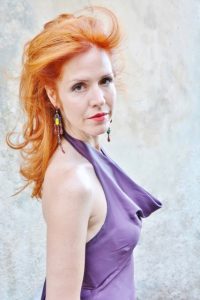 Née au Texas, diplômée de la Texas Tech University de Lubbock, Amy Christiana Blake vit maintenant sur la Côte d'Azur. Elle a participé aux Masterclass de Michel Piquemal, Dalton Baldwin, Renata Scotto, Elly Ameling, Cheryl Studer, Elizabeth Vidal et André Cognet.

Elle a gagné plusieurs concours de chant aux Etats-Unis dont la Fondation Puccini et Bel Canto à Caramoor. Elle fut conviée à participer aux finales du Lyric Opera Center for American Artists à Chicago.Sa grande musicalité lui permet de chanter tous les genres : lyrique, oratorio, récital et création de musique contemporaine. Elle a abordé de nombreux rôles d'opéra dont Violetta dans la Traviata, la Comtesse dans Les Noces de Figaro, Donna Anna et Donna Elvira dans le Don Giovanni de Mozart ainsi que des rôles d'oratorio dont le Messie d'Haendel, la Grande Messe en ut de Mozart, le Stabat Mater de Dvorak, la Messe en si de Bach.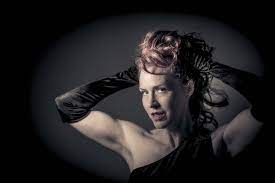 Born in Texas and a graduate of Texas Tech University in Lubbock, Amy Christiana Blake now lives on the French Riviera. She has participated in master classes with Michel Piquemal, Dalton Baldwin, Renata Scotto, Elly Ameling, Cheryl Studer, Elizabeth Vidal and André Cognet.

She has won several singing competitions in the United States including the Puccini Foundation and Bel Canto in Caramoor. She was invited to participate in the finals of the Lyric Opera Center for American Artists in Chicago.

Her great musicality allows her to sing all genres: opera, oratorio, recital and contemporary music creation. She has sung many operatic roles including Violetta in La Traviata, the Countess in The Marriage of Figaro, Donna Anna and Donna Elvira in Mozart's Don Giovanni, as well as oratorio roles including Handel's Messiah, Mozart's Great Mass in C, Dvorak's Stabat Mater, Bach's Mass in B.
---
Richard Rittelmann _ baryton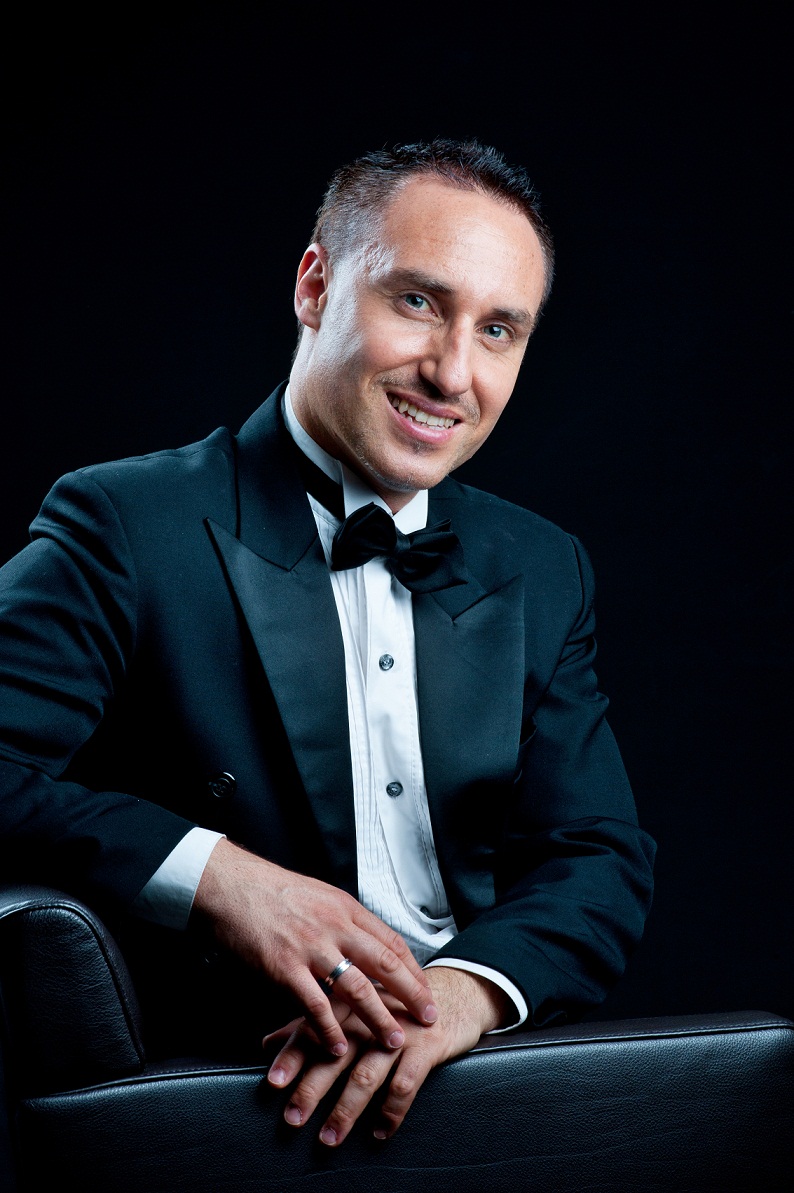 A été ovationné sur de nombreuses scènes françaises et internationales, Richard Rittelmann est aussi l'invité régulier de prestigieux festivals et saisons à travers le monde.

Très attaché à la musique française et germanique, et en particulier à celle de Massenet et Bizet, il mène une carrière prolifique, faisant évoluer son répertoire au gré de sa maturité vocale et personnelle. Il aime à découvrir de nouveaux répertoires et de nouveaux rôles, de l'opéra à l'opérette en passant par la musique de chambre, et affectionne tout particulièrement les collaborations avec les compositeurs d'aujourd'hui. La plasticité et l'homogénéité de sa voix ainsi que son expressivité en font un artiste complet. On le retrouve invité sur les scènes de Budapest, Gênes, Lugano, Luxembourg, Lyon, Metz, MonteCarlo, Nice, Palerme, Rouen, San Francisco, Séville, Taïchung, Toulouse, Turin, Valence, Zurich mais aussi Genève et Paris.

Sa capacité d'adaptation à des rôles et à des répertoires très variés lui permet de jouer sous la direction de nombreux chefs prestigieux tels que : Philippe Auguin, Giuliano Carella, Ivan Fischer, Bernard Têtu, Michel Plasson, Marco Guidarini, Nicola Colabianchi, Reynald Giovaninetti, Yutaka Sado, Fabrizio Maria Carminati, Franco Ferrari.
Richard Rittelmann has been acclaimed on many French and international stages and is a regular guest at prestigious festivals and seasons throughout the world.

Extremely attached to French and German music, especially to Massenet and Bizet, he leads a prolific career, developing his repertoire according to his vocal and personal maturity. He likes to discover new repertoires and new roles, from opera to operetta and chamber music, and is particularly fond of collaborating with today's composers. The plasticity and homogeneity of his voice as well as his expressiveness makes him a complete artist. He has been invited to perform in Budapest, Genoa, Lugano, Luxembourg, Lyon, Metz, Monte Carlo, Nice, Palermo, Rouen, San Francisco, Seville, Taïchung, Toulouse, Turin, Valencia, Zurich as well as Geneva and Paris. His ability to adapt to a wide variety of roles and repertoires has led him to perform under the direction of many prestigious conductors such as: Philippe Auguin, Giuliano Carella, Ivan Fischer, Bernard Têtu, Michel Plasson, Marco Guidarini, Nicola Colabianchi, Reynald Giovaninetti, Yutaka Sado, Fabrizio Maria Carminati, Franco Ferrari.
https://richard-rittelmann.com
---
Magali Pyka de Coster _ harpe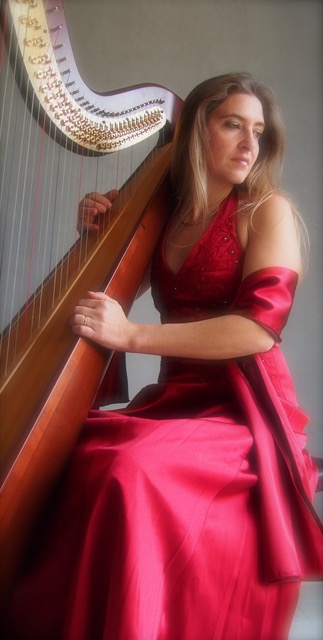 Actuellement Professeur de Harpe au Conservatoire de musique et d'art dramatique d'Antibes, Magali Pyka de Coster est très active dans le paysage musical de la région Sud d'où elle est originaire.

Elle se produit dans diverses formations de musique de chambre lors de festivals dans la région PACA et est appelée régulièrement par les orchestres de Nice, Monaco et Cannes comme harpiste solo ou supplémentaire.

Elle s'est distinguée par l'obtention de plusieurs Diplômes du Conservatoires, d'abord celui de Nice en harpe, puis celui de Boulogne Billancourt en musique de chambre et l'entrée au CNSM de Paris. Elle est également titulaire d'une Licence en Musicologie de l'Université de Nice Sophia Antipolis.

Elle s'est formée au métier d'harpiste professionnelle à la Hochsule für Musik Detmold (Allemagne) ou elle a obtenu en janvier 2000 son Diplôme de Concertiste avec mention et a occupé le poste de harpiste remplaçante durant deux ans au Landestheater Detmold avant de rentrer en France où elle est depuis quelques années la Harpiste solo de l'Orchestre Philarmonique Azuréen.

Directrice artistique du sextuor qu'elle crée en 2011, d'abord appelée "Harpazur" renommé depuis peu « Harpside ». Cet ensemble se produit régulièrement partout en France dans un répertoire original, mêlant des reprises de variétés et de grands airs classiques sur de la musique électro. Cette formation a été sélectionnée pour participer au congrès mondial des harpistes qui aurait dû avoir lieu en 2020 et repoussé en 2022 à Cardiff.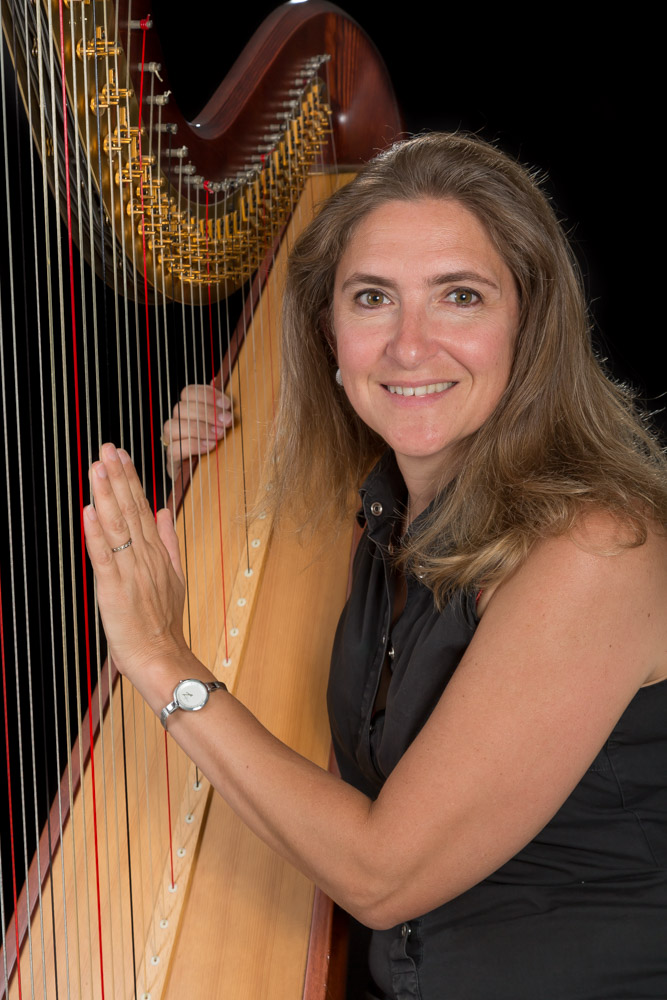 Currently Professor of Harp at the Conservatory of Music and Dramatic Art of Antibes, Magali Pyka de Coster is very active in the musical landscape of the southern region where she is from.

She performs in various chamber music formations during festivals in the PACA region and is repeatedly called upon by the orchestras of Nice, Monaco and Cannes as a solo or extra harpist.

She has distinguished herself by obtaining several diplomas from the Conservatories, first in Nice in harp, then in Boulogne Billancourt in chamber music and is admitted to the CNSM of Paris. She also holds a Bachelor's degree in Musicology from Université́ in Nice Sophia Antipolis.

She trained as a professional harpist at the Hochschule für Musik Detmold (Germany) where she obtained her Concert Diploma with honors in January 2000 and performed as a substitute harpist for two years at the Landestheater Detmold before returning to France where she has been the Principal Harpist of the Orchestre Philarmonique Azuréen for several years.

Artistic Director of the sextet she created in 2011, first called « Harpazur » recently renamed « Harpside ». This ensemble regularly performs all over France offering an original repertoire, mixing popular covers and great classical tunes on electro music. This formation was selected to participate in the World Congress of Harpists in Cardiff which should have taken place in 2020 and postponed to 2022.
---
Philippe Depetris _ flute
Artiste passionné et homme de culture, Philippe Depetris est l'un des flûtistes français les plus appréciés de sa génération. Son parcours jalonné d'étapes nombreuses et souvent prestigieuses, a façonné un humaniste à l'écoute de ses contemporains autant qu'un artiste amoureux d'une esthétique musicale qui ne sacrifie jamais la qualité à la superficialité.

A travers sa carrière personnelle, ses centaines de concerts, ses enregistrements et son enseignement mais aussi à travers les festivals et manifestations qu'il a créés et qu'il anime depuis plus de 25 ans, il va passionnément à la rencontre de dizaines de milliers de mélomanes.

Créateur reconnu d'événements de qualité dans le domaine de la musique, partenaire de musiciens et d'orchestres qui figurent régulièrement en haut de l'affiche, Philippe Depetris est motivé par dessus de tout par la capacité d'échanges que suscite l'ensemble de ses activités. Son enthousiasme et son talent lui permettent de vivre la musique comme une fête, comme une émotion que l'on partage sans réserve. C'est l'engagement essentiel de cet artiste atypique qui a pour ambition de désacraliser la musique classique pour en éviter la marginalisation.

Professeur au conservatoire d'Antibes. Il est le directeur artistique fondateur des Soirées Musicales de l'Abbaye Royale de la Celle, du Festival d'art sacré d'Antibes et des Soirées Musicales des Templiers de Saint-Raphaël qu'il a animé pendant 27 années. Il assure également la direction artistique des Soirées Musicales de Grimaud.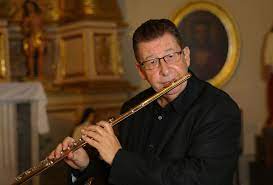 A passionate artist and a man of culture, Philippe Depetris is one of the most appreciated French flutists of his generation. His career, filled by numerous prestigous achievements, has shaped a humanist who listens to his contemporaries as well as an artist in love with a musical aesthetic that never sacrifices quality for superficiality.

Through his personal career, hundreds of concerts, recordings and teaching, but also through the festivals and events he has created and led for over 25 years, he passionately reaches out to tens of thousands of music lovers.

A recognized creator of quality events in the field of music, a partner of musicians and orchestras who regularly headline the events, Philippe Depetris is motivated above all by the capacity for exchange that his activities generate. His enthusiasm and talent allow him to experience music as a celebration, as an emotion that is shared without reserve. This is the essential commitment of this atypical artist whose ambition is to desacralize classical music in order to avoid its marginalization.

Professor at the Antibes Conservatory. He is the founding artistic director of the Soirées Musicales de l'Abbaye Royale de la Celle, of the Festival d'art sacré d'Antibes and of the Soirées Musicales des Templiers of Saint-Raphaël, which he animated for 27 years. He is also the artistic director of the Soirées Musicales de Grimaud.
https://www.facebook.com/philippedepetris.flute
---
FRED _ Fred's Refined & Exclusive Dinner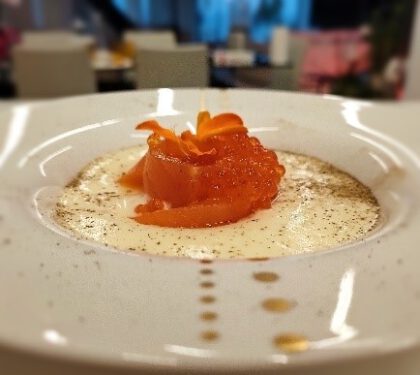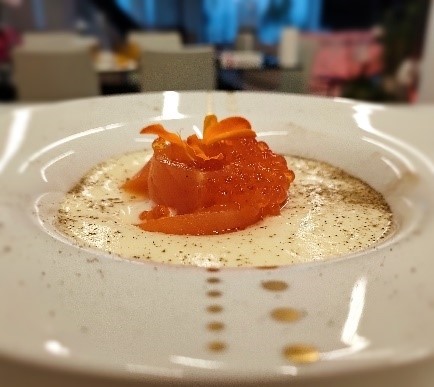 Fred est un passionné qui ne cuisine que pour partager sa passion de l'art gourmand et donner du plaisir. Pour lui la chose culinaire est un voyage, un tout qui commence par le choix des produits, il en cultive d'ailleurs lui-même de nombreux, la conception des recettes avant tout guidée par l'émotion, que ce soit en revisitant des classiques ou en créant des mariages inattendus plein de résonnance, la mise en scène dans le contenant et l'harmonie dans l'enchaînement des mets, sans oublier le choix des vins.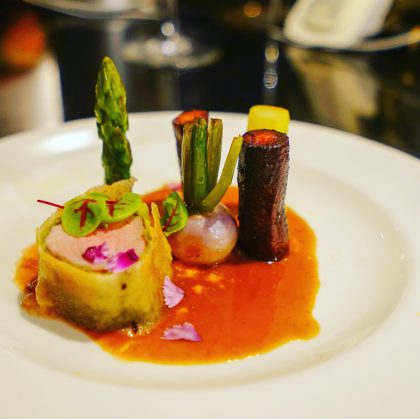 Fred is a passionate cook who loves to share his passion of fine cuisine giving you pleasure. He believes that true culinary art consists of the choice of ingredients, partly home grown, thinking up recipes: like revisiting great classics, unusual combinations, different methods of cooking, the presentation, the harmony of the different courses, the atmosphere of the evening as well as the selection of wines that Fred will have chosen for you on this special evening.

www.fred-dinner.com



Réservation & détails

when / quand : Le dimanche 18 juillet 2021 à 19h30
where / où : près de Valbonne village – l'adresse exacte sera dévoilé 24h avant
participation : 150 € / person

Merci de faire votre réservation pour cette soirée soit via email reservation@rivierartevents.com où par téléphone +33 6 63 85 26 96

We are looking forward to sharing this event with you.