Le 21 novembre, 2021
MATINEE PRIVEE "SERENADES"
Les matinées musicales & gastronomiques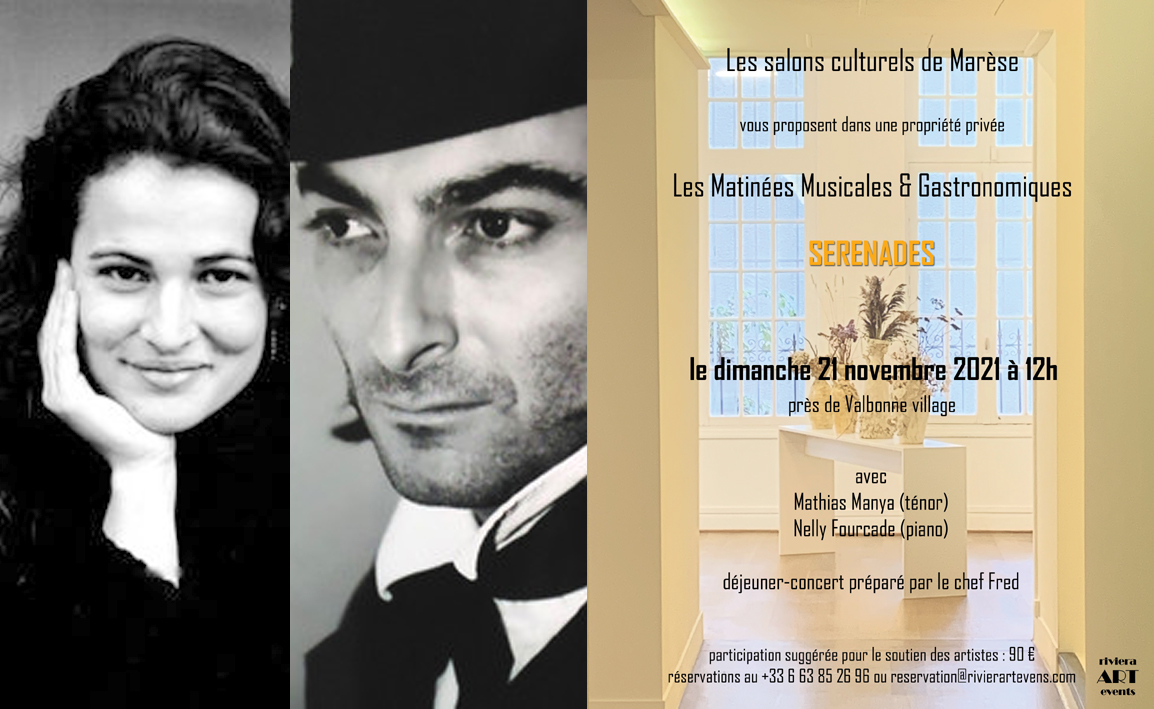 En novembre la matinée privée nous amène dans le monde de la séduction. Laissez-vous séduire par les Sérénades, interprété par Mathias Manya et Nelly Fourcade au piano, et des gourmandises préparé par le chef Fred.
In October the private matinée takes us to the world of seduction. Let yourself be seduced by the Serenades, performed by Mathias Manya and Nelly Fourcade at the piano, and delicacies prepared by Chef Fred.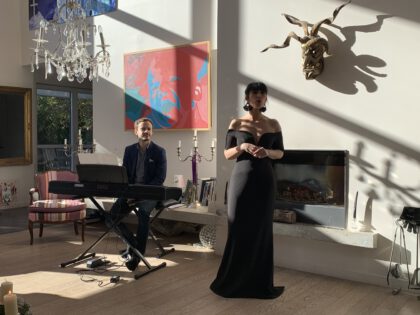 La Sérénade (ou Serenata) est, dans son sens le plus commun, une composition ou une représentation musicale en l'honneur de quelqu'un jouée, comme l'origine de son nom l'indique, en soirée (opposée à l'aubade, jouée plutôt en matinée).

Dans la forme la plus ancienne, qui survit encore aujourd'hui, la sérénade est une composition jouée afin de séduire une personne, sous ses fenêtres. De telles compositions se retrouvent dès le Moyen Âge jusqu'à la Renaissance. Dans le répertoire baroque, où elle est généralement appelée Serenata, la sérénade était un morceau joué en extérieur, au soir, où quelques voix sont accompagnées d'instruments. Le type le plus représenté de sérénade apparaît durant l'ère classique et romantique, où elle se rapporte au divertimento. Le travail est plus léger que pour d'autres œuvres mettant en scène de grands ensembles (par exemple une symphonie), et la musicalité prime sur le développement ou l'intensité dramatique. La plupart de ces œuvres viennent d'Italie, d'Allemagne, d'Autriche ou de Bohème.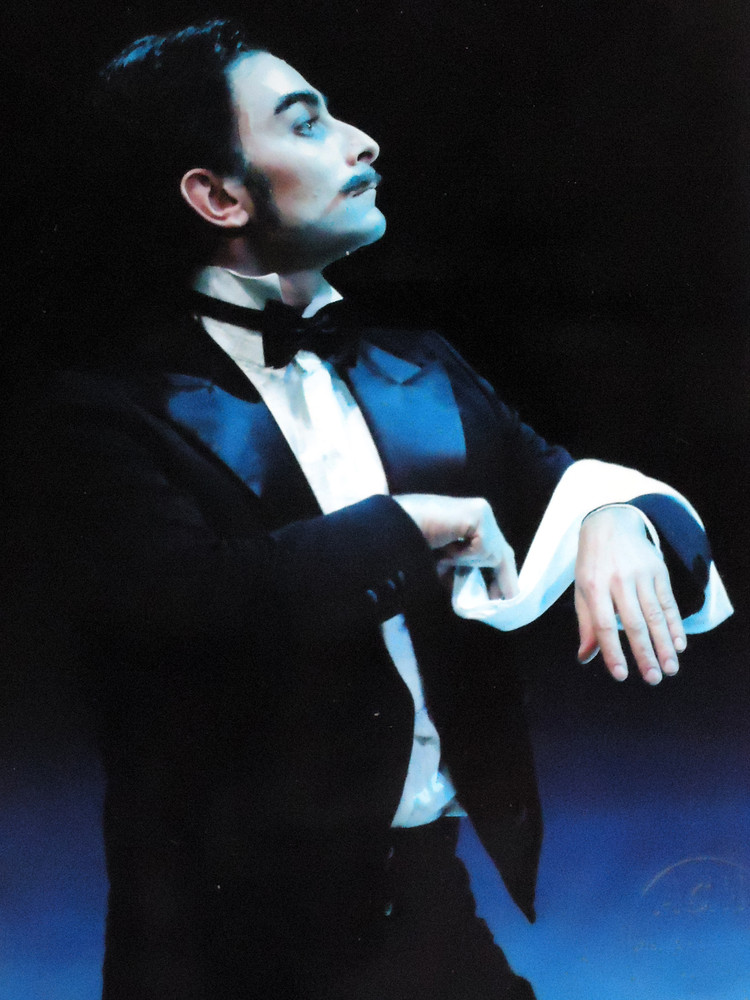 The Serenade (or Serenata) is, in its most common sense, a musical composition or performance in honor of someone played, as the origin of its name indicates, in the evening (as opposed to the aubade, played rather in the morning).

In its earliest form, which still survives today, the serenade is a composition played in order to seduce a person, under his windows. Such compositions can be found from the Middle Ages to the Renaissance. In the Baroque repertoire, where it is usually called Serenata, the serenade was a piece played outdoors, in the evening, where a few voices are accompanied by instruments. The most represented type of serenade appears during the Classical and Romantic era, where it refers to the divertimento. The work is lighter than in other works featuring large ensembles (for example a symphony), and musicality is more important than the development or dramatic intensity. Most of these works come from Italy, Germany, Austria or Bohemia.
Matthias Manya _ ténor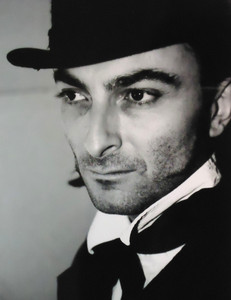 Mathias Manya a effectué des études de clarinette et de chant au CNR de Nantes puis CNR de Nice, où il étudiera le théâtre moderne, et la mise en scène dans la classe de Luce Colmant, tout en poursuivant ses études en architecture.

Sa vocation pour la scène l'a amené à interpréter de nombreux rôles d'opéra tels que : Tonio dans « La Fille du Régiment » de Donizetti ; Orphée dans « Orphée » de Gluck ; Le Calife dans « Calife de Bagdad » de Boieldieu ; Les Quatre Valets ainsi que Nathanaël dans les « Contes d'Hoffmann » d'Offenbach, le Conte du « Barbier de Seville » de Rossini ; Pepe dans « Rita », Nemorino dans « L'Exlixir d'Amour » ou Ernesto dans « Don Pasquale » de Donizetti.

Sa passion pour la comédie depuis toujours a pu être associé grâce à l'Opérette au travers des rôles suivants : Babylas dans « Monsieur Coufleuri » d'Offenbach ; Gustave dans « Pomme d'Api » d'Offenbach ; Kikékako dans « Bataclan » d'Offenbach ou Paris dans la « Belle Hélène ».

Son répertoire de musique sacrée est omniprésent dans sa vie professionnelle depuis ses débuts, avec « le Requiem » et « Messes Breves » de Mozart ; « Stabat Mater » de Boccherini ; « Ode à Sainte Cécile » de Purcell ; nombreuses Cantates de Jean Sébastien Bach ; etc.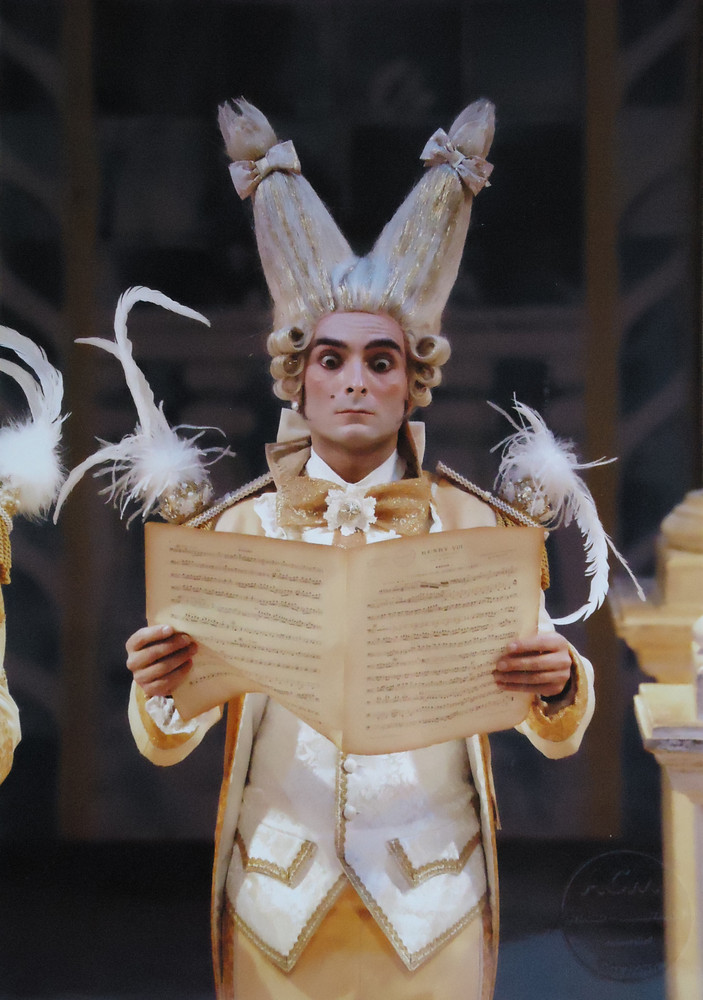 Mathias Manya studied clarinet and singing at the CNR of Nantes and then at the CNR of Nice, where he studied modern theater and directing in the class of Luce Colmant, while continuing his studies in architecture.

His vocation for the stage led him to interpret many opera roles such as : Tonio in Donizetti's « The Daughter of the Regiment »; Orpheus in Gluck's « Orpheus »; The Caliph in Boieldieu's « Caliph of Baghdad »; The Four Jacks as well as Nathanaël in Offenbach's « Tales of Hoffmann », Count Ory; as well as the Tale of the « Barber of Seville » by Rossini; Pepe in « Rita », Nemorino in « L'Exlixir d'Amour » or Ernesto in « Don Pasquale » by Donizetti.

His passion for comedy has always been associated with Operetta through the following roles: Babylas in  » Monsieur Coufleuri  » by Offenbach ; Gustave in  » Pomme d'Api  » by Offenbach ; Kikékako in  » Bataclan  » by Offenbach or Paris in  » Belle Hélène « .

His repertoire of sacred music has been omnipresent in his professional life since his beginnings, with Mozart's « Requiem » and « Masses Breves », Boccherini's « Stabat Mater », Purcell's « Ode to Saint Cecilia », numerous Cantatas by Johann Sebastian Bach, etc.

Nelly Fourcade _ pianiste & chef de chant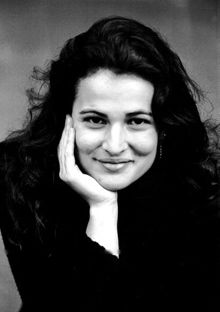 Diplômée du CNR de Toulouse puis du CNSMD de Lyon, Nelly Fourcade a travaillé comme chef de chant au Centre de la Voix à Lyon puis au CNIPAL à Marseille ainsi que sur diverses productions (Opéras de Bayreuth, Marseille et Montpellier..); elle a également accompagné de nombreuses Master Classes (Festival Pablo Casals, Académie Maurice Ravel, Académie Internationale d'Été de Nice…). Elle travaille depuis 2006 au CRR de Nice en qualité d'accompagnatrice, chef de chant et professeur de musique de chambre. Elle se produit régulièrement dans de nombreux festivals ou encore lors de tournées à l'étranger (Allemagne, Roumanie, Doha, Qatar…)
Graduated from the CNR in Toulouse and then from the CNSMD in Lyon, Nelly Fourcade has worked as a voice conductor at the Centre de la Voix in Lyon and then at the CNIPAL in Marseille as well as on various productions (Bayreuth, Marseille and Montpellier Operas…); she has also accompanied numerous Master Classes (Pablo Casals Festival, Maurice Ravel Academy, Nice International Summer Academy…). She has been working since 2006 at the CRR of Nice as an accompanist, voice conductor and chamber music teacher. She performs regularly in numerous festivals and tours abroad (Germany, Romania, Doha, Qatar…).
FRED _ Fred's Refined & Exclusive Dinner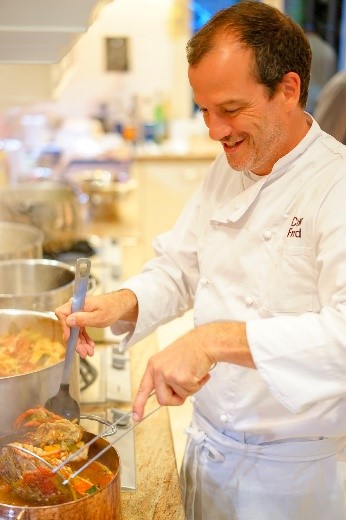 Fred est un passionné qui ne cuisine que pour partager sa passion de l'art gourmand et donner du plaisir. Pour lui la chose culinaire est un voyage, un tout qui commence par le choix des produits, il en cultive d'ailleurs lui-même de nombreux, la conception des recettes avant tout guidée par l'émotion, que ce soit en revisitant des classiques ou en créant des mariages inattendus plein de résonnance, la mise en scène dans le contenant et l'harmonie dans l'enchaînement des mets, sans oublier le choix des vins.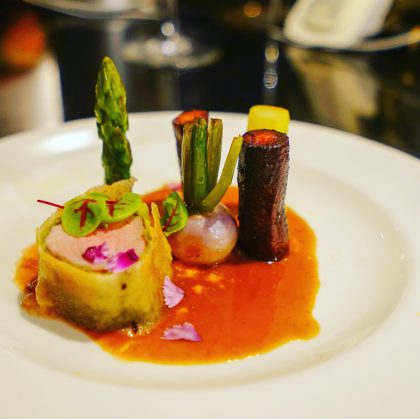 Fred is a passionate cook who loves to share his passion of fine cuisine giving you pleasure. He believes that true culinary art consists of the choice of ingredients, partly home grown, thinking up recipes: like revisiting great classics, unusual combinations, different methods of cooking, the presentation, the harmony of the different courses, the atmosphere of the evening as well as the selection of wines that Fred will have chosen for you on this special evening.

www.fred-dinner.com



Reservation & details

when / quand : Sunday November 21st, 2021 at 12h
where / où : near Valbonne village – the exact address will be unveiled 24hrs before
participation : 90 € / personne

Please make your reservation for this matinée privée either via email reservation@rivierartevents.com or by phone +33 6 63 85 26 96

We are looking forward to sharing this event with you.