rien que pour vous // at your private home
DEJEUNER PRIVE EN MUSIQUE
PRIVATE LUNCH WITH MUSIC
Rien que pour vous ! Invitez la gastronomie en musique.
Laissez-vous subjuguer par cette proposition originale réunissant l'art musical avec la voix soul & pop de Jeffrey ou de la soprano Sabrina Collomb et les créations culinaires du chef Fred lors d'un brunch ou déjeuner privé à domicile avec vos proches.
Fêtez des évènements dans l'intimité en amoureux, en famille ou en petit comité. A vous de choisir la formule adaptée. Jazz brunch, déjeuner-concert ou concert surprise pour l'un de vos proches.
Just for you! Invite gastronomy and music to your home.
Let yourself be surprised by this new proposition that brings together the art of music with the soul and pop voice Jeffrey or the soprano Sabrina Collomb and the gastronomy of Chef Fred for a private brunch or lunch at your home with your loved ones.
Celebrate events in a private setting as a couple, with your family or loved ones in small groups. You can choose the appropriate formula, such as a Jazz brunch, a lunch-concert or a surprise concert for one of your friends or family.
JUST FOR YOU ! Gastronomie & musique

Créer votre évènement privé sur mesure
Create your customized private event

Brunch _ déjeuner gastronomique _ déjeuner familiale _ anniversaire
Jazzbrunch _ déjeuner-concert _ concert & déjeuner
Pop _ Soul _ Motown _ Jazz
Aires d'opéra _ Bel Canto _ Sérénades _ Lieder
---
Jeffrey _ chanteur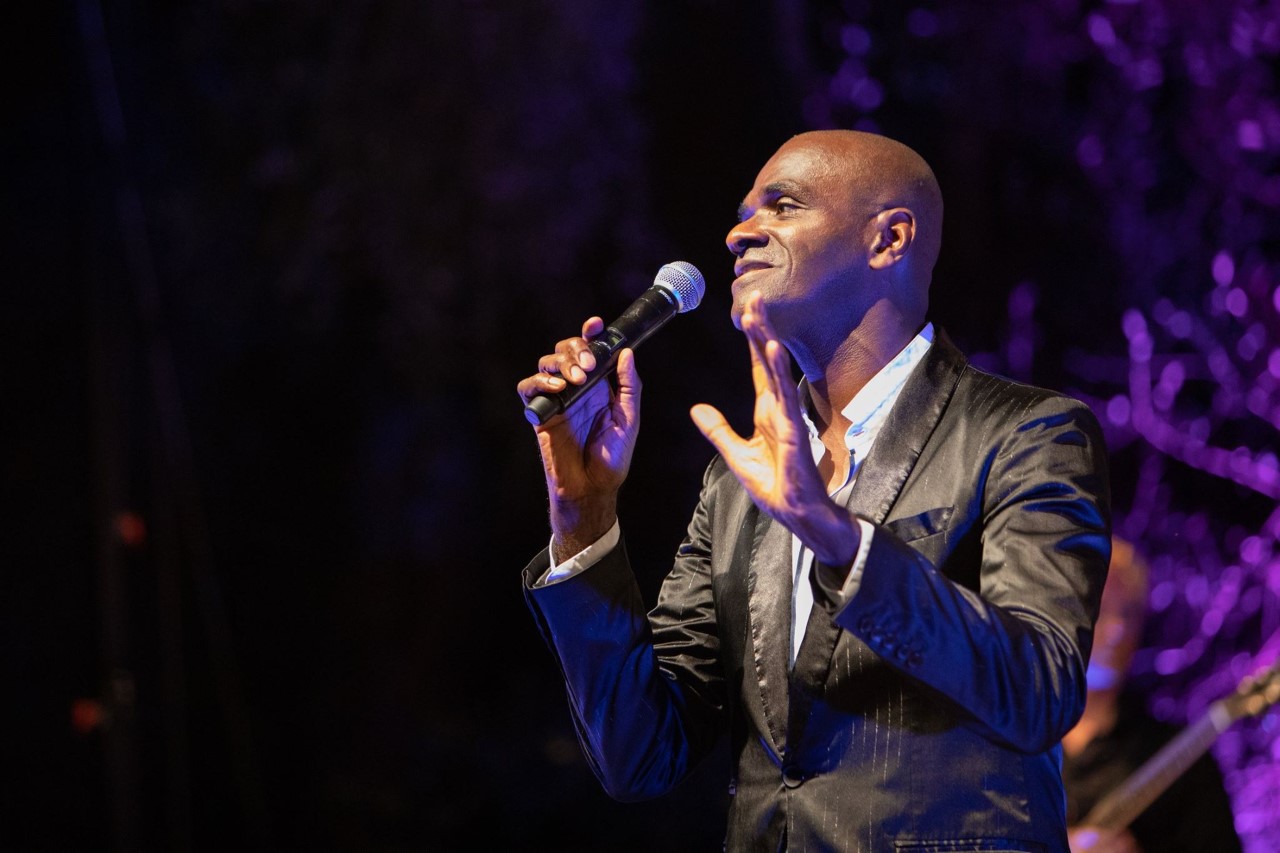 Jeffrey est un chanteur au répertoire très éclectique, de Bruno Mars à Pavarotti en passant par les incontournables Stevie Wonder, Michael Jackson, Sam Smith…mais aussi ses propres compositions dans un style New Soul & Pop.
Sa passion et son talent se transmettent à chaque concert : on assiste alors à une belle communion entre Jeffrey et son public. On le qualifie de showman pour ses qualités vocales et son aisance scénique. Depuis de nombreuses années Jeffrey fait des prestations dans le monde entier.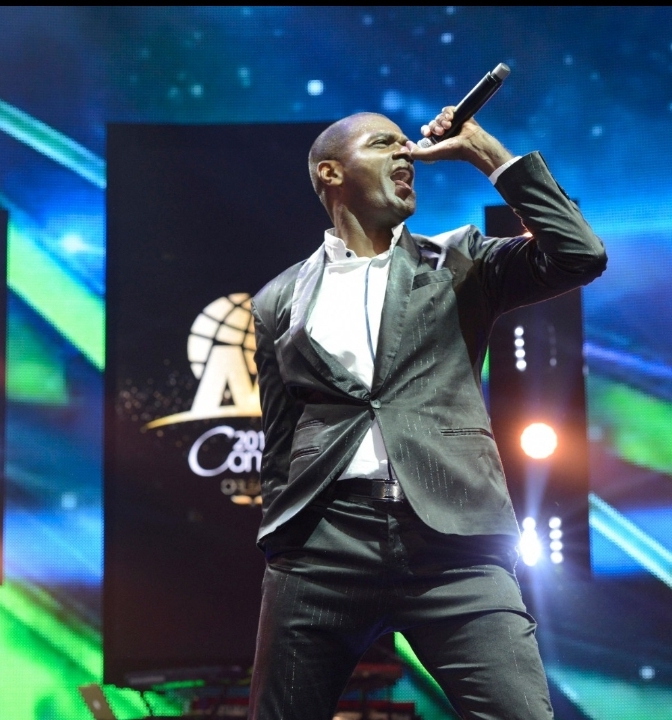 Jeffrey is a singer with a very eclectic repertoire, from Bruno Mars to Pavarotti through the unmissable Stevie Wonder, Michael Jackson, Sam Smith … but also his own compositions in a New Soul & Pop style.
His passion and talent are transmitted at each concert: we witness a beautiful communion between Jeffrey and his audience. Designed as a showman for his vocal qualities and his stage presence. For many years Jeffrey has been performing all over the world.

https://soundcloud.com/jeffrey-station
*Jeffrey c'est aussi…
Interprétation de la chanson/générique du Roi Lion « Il vit en toi »
Interprétation de la B.O Walt Disney : « La Belle et la Bête 2 » en duo avec Gaëlle Hervé
Interprétation de la chanson « Bienvenue » avec Phil Collins & Jean Marie Marier dans Frère des Ours (Walt Disney)
Co-compositeur de l'album « Simplement » de Larusso (vendu à plus de 2 millions d'exemplaires)
Finaliste du Concours de chant Gospel Heritage Foundation organisée par Thérésa Hairston à Atlanta (USA)
Jeffrey est le chanteur du groupe NOJAZZ: album Soul Stimulation (2016) et Beautiful Life (2020).
---
Sabrina Colomb _ soprano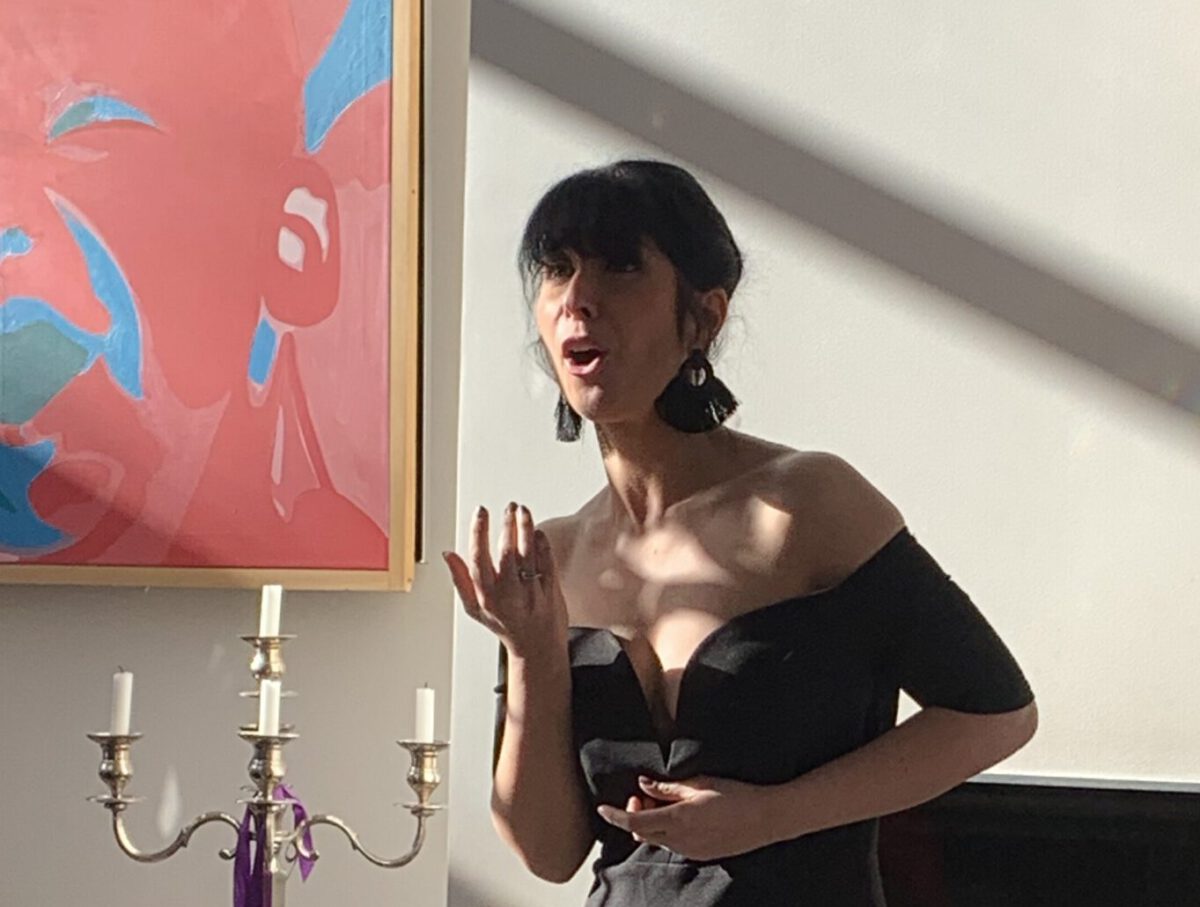 Sabrina Colomb se distingue après avoir remporté plusieurs nominations. Le premier en 2009 au Concours de Béziers sous la présidence de Me Viorica Cortez, puis le second en 2010 au Concours de Bordeaux Médoc sous la présidence de Mr Michel Plasson et enfin en 2013 par un 1er prix à l'unanimité au Concours International Arioso.

2012 début au Théâtre d'Agrigento avec l'Elisir d'Amore de Donizetti (Adina) sous la direction de Giuseppe Messina, puis en 2013 au Théâtre Bernadette Lafont à Nîmes dans Les pêcheurs de Perles de Bizet (Leïla) sous la direction d'Aymeric Cabley. De 2015 à 2016 Rigoletto (Gilda) au Théâtre Liger sous la direction de Clément Lanfranchi, puis Rita de Donizetti (Rita) lors de la 2ème Semaine Musicale de Joux-la-ville sous la direction de Matteo Carminati. Enchaînement avec le Barbier de Séville (Rosine) sous la direction de Bruno Membrey lors du 28ème Festival de Gattières. Puis en 2018 Interprétation du rôle de (Laura) extrait de Romeo und Julie de Benda sous la direction de Franco Trinca avec l'Opéra de Chambre de Genève au Théâtre de l'Alhambra en Suisse.
Sabrina Colomb stands out after winning several nominations. The first in 2009 at the Competition of Béziers under the presidency of Mr. Viorica Cortez, then the second in 2010 at the Competition of Bordeaux Médoc under the presidency of Mr. Michel Plasson and finally in 2013 by an unanimous 1st prize at the International Competition Arioso.
2012 debut at the Theatre of Agrigento with Donizetti's Elisir d'Amore (Adina) under the direction of Giuseppe Messina, then in 2013 at the Bernadette Lafont Theatre in Nîmes in Les pêcheurs de Perles de Bizet (Leïla) under the direction of Aymeric Cabley. From 2015 to 2016 Rigoletto (Gilda) at the Liger Theater under the direction of Clément Lanfranchi, then Rita de Donizetti (Rita) during the 2nd Musical Week of Joux-la-ville under the direction of Matteo Carminati. This was followed by the Barber of Seville (Rosine) under the direction of Bruno Membrey at the 28th Festival de Gattières. Then in 2018 Performance of the role of (Laura) from Romeo und Julie de Benda under the direction of Franco Trinca with the Geneva Chamber Opera at the Théâtre de l'Alhambra in Switzerland.

www.sabrina-colomb.com
---
FRED _ Fred's Refined & Exclusive Dinner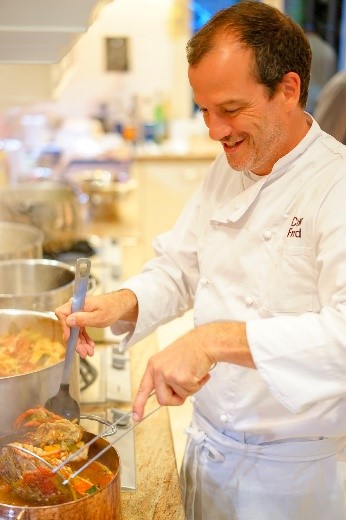 Fred est un cuisiner créatif qui a envie de partager sa passion de l'art gourmand, de donner du plaisir. Sa passion et son offre reposent sur deux piliers : La gastronomie et l'œnologie ! Pour lui la chose culinaire est un tout qui commence par le choix des produits il cultive lui-même une grande variété de légumes et de fruits bio. Avec soin il conçoit des recettes, que ce soit des classiques revisités ou des mariages inattendus.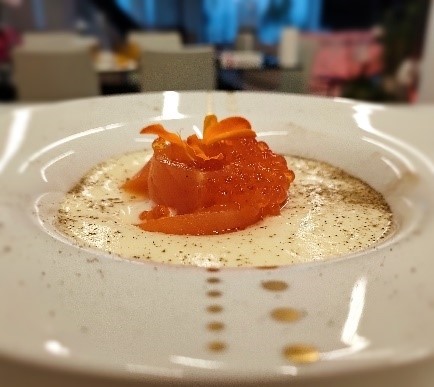 Fred is a passionate cook who loves to share his passion of fine cuisine giving you pleasure. Fred's holistic approach to food begins with his scrupulous choice of the finest produce, carefully selected for freshness and quality. He creates his recipes using a large variety of organic vegetables and fruits. With careful attention he conceives recipes, whether revisited classics or unexpected marriages.

www.fred-dinner.com
---
Information & contact

Email : reservation@rivierartevents.com // +33 6 63 85 26 96
où // where : entre Monaco et Saint Tropez

You ask, we make it happen !