Le 11 & 12 juillet 2020
SOIREE « PARFUM DE CINEMA »
Dîner d'artiste & projection de film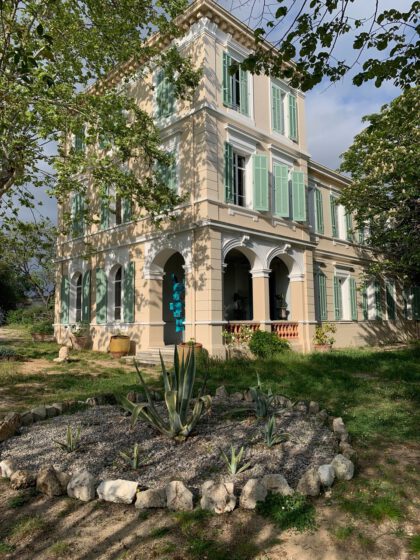 Rejoignez l'artiste Erick Ifergan et le chef Fred pour un dîner à quatre mains suivi d'une projection plein air du long-métrage « sept anges ».
Dans la maison « Le jardin parfumé », une authentique bastide grassoise de parfumeurs, qui à vu passer des artistes illustres comme St Exupery et Gerard Philippe, l'artiste cinéaste Erick Ifergan met en scène un nouveau dîner d'artiste, sous le signe du cinéma, le samedi 11 juillet 2020.
Musique, gastronomie, art pluriel, danse, cinéma, poésies… Chaque soirée constitue une expérience exceptionnelle. Dans un décor de fresques murales et d'œuvres uniques, les invités participent pleinement à cette découverte multi sensorielle.
Pour son deuxième dîner Erick accueillera Fred, un chef créatif qui partage sa passion de l'art gourmand, dans une prestation à quatre mains concoctées par les deux artistes.
Le dîner sera suivi de la projection en plein air du long-métrage dans le domaine du Jardin Parfumé. Un voyage multi-media au cœur des œuvres de l'artiste et cinéaste Erick Ifergan.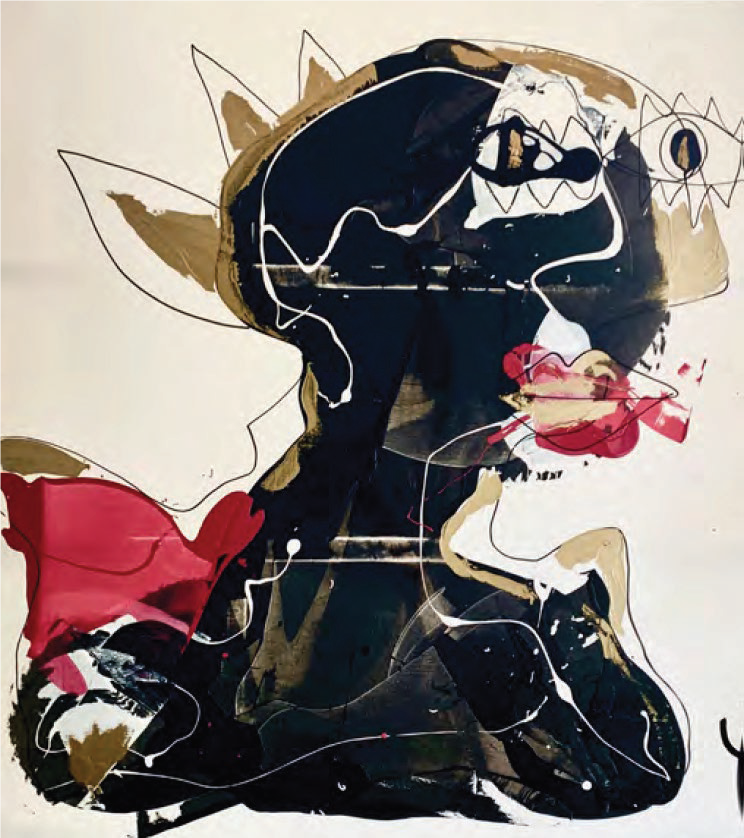 Join the artist Erick Ifergan and the chef Fred for a four-handed dinner followed by an open-air projection of his movie "seven angels".
In the house « Le jardin parfumé », an authentic manor of perfumers from Grasse, which has received famous artists such as St Exupery and Gerard Philippe, the artist and filmmaker Erick Ifergan Erick Ifergan stages his next artist's dinner, under the sign of cinema, on Saturday 11th and Sunday 12th July 2020.
Music, gastronomy, multimedia art, dance, cinema, poetry… Each dinner is an exceptional experience. In a décor of murals and exclusive works by the artist, guests participate fully in this multi-sensory discovery.For this second dinner, Erick will welcome Fred, passionate cook who loves to share his passion of fine cuisine for a four-handed menu performed by the two artists.
The dinner will be followed by the screeing of his road-movie on the garden of the Jardin Parfumé.

sept anges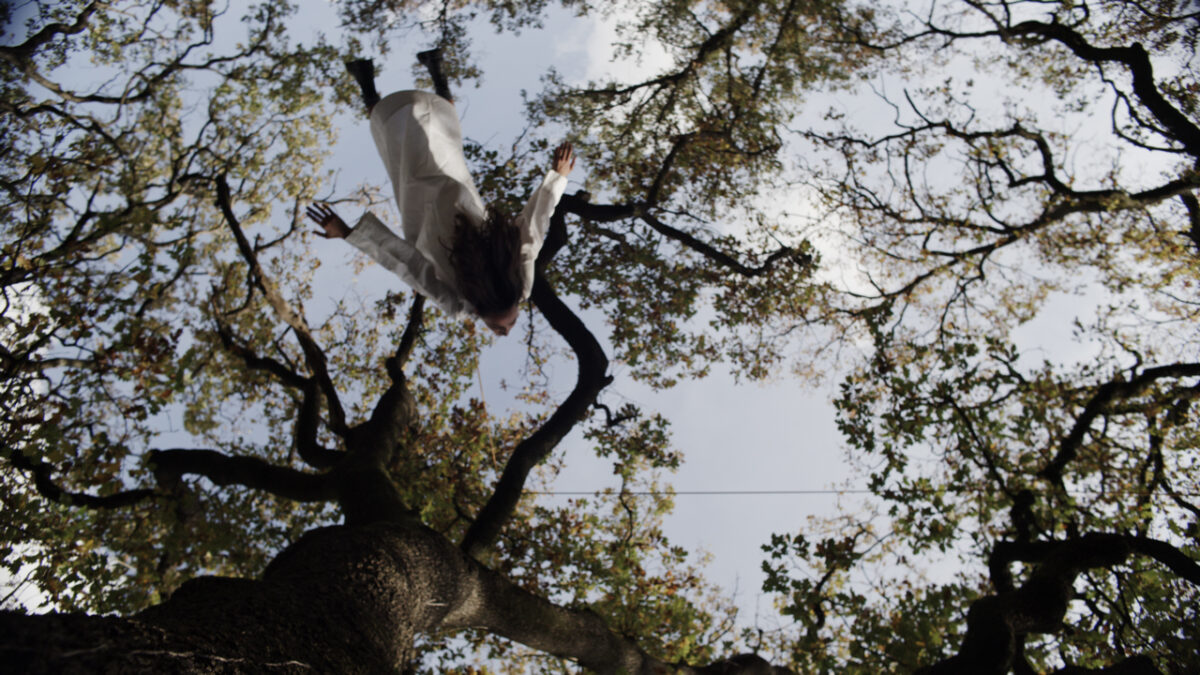 SEPT ANGES est un poème musical filmé, un hymne à l'amour plein d'espoir et de désespoir bercé par les melodies de Levon Minassian. Un voyage spirituel ainsi qu'une experience visuelle hors du commun qui nous emmène jusqu'au coeur des peintures de l'artiste en réalité virtuelle pour toucher de façon innovante l'essence même de l'âme des personnages.
SEPT ANGES est un film d'art qui n'obéit pas aux règles classiques du cinema. Plus qu'un film d'auteur il s'agit d'un film d'artiste, un film experimental qui mêle la poésie, la peinture, la musique, l'art dramatique, la réalité virtuelle et bien plus. Si la narration existe, elle n'est pas linéaire. Elle est destinée à transmettre des émotions de façon métaphorique dans un langage visuel innovant.
Le scenario est élaboré en collaboration avec les acteurs et il laisse une grande place à l'improvisation. Le film n'est pas destiné uniquement à la distribution classique en salle, il sera également décliné en exposition spectacle multimedias qui intègre les projections et la réalité virtuelle.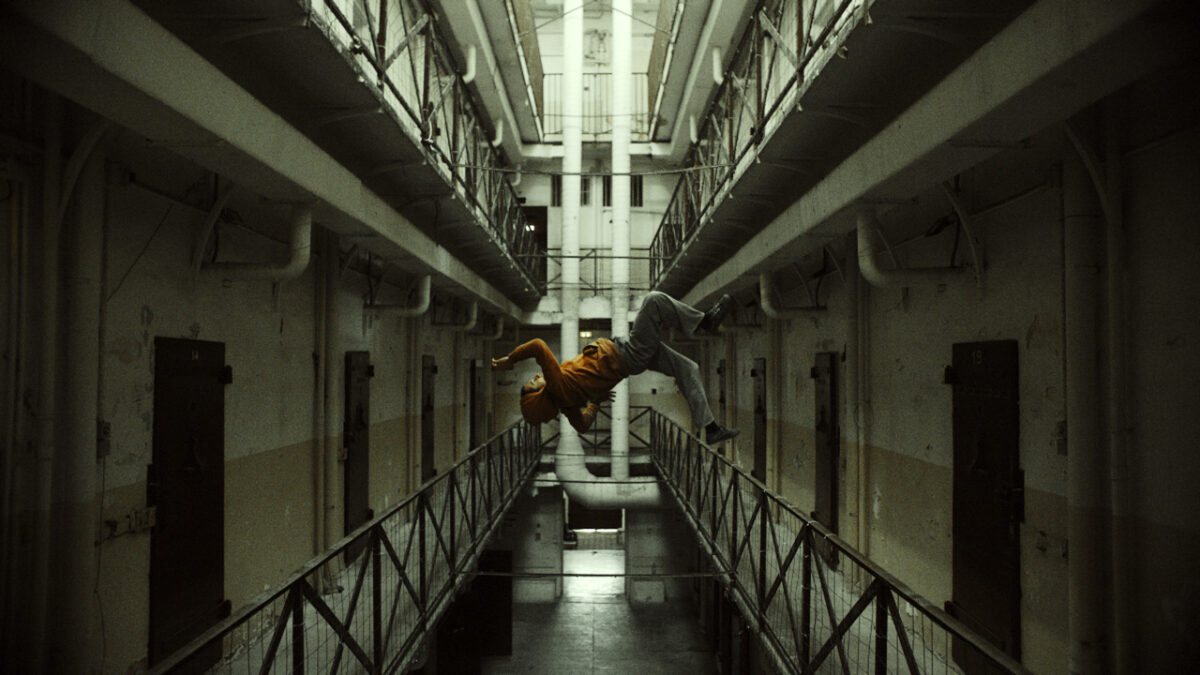 An artist yearns for the woman he loves, his muse, who wants nothing more than to disappear from the world. Nothing – not even love – can save her. As she falls deeper into darkness, the artist dauntlessly refuses to give up on her, on them, and follows her to hell and back in this modern, yet timeless, retelling of the Orpheus tale suffused with personal autobiography in the form of director Erick Ifergan's paintings, sculpture, and otherworldly stream of consciousness. An award-winning multi-hyphenate artist, Ifergan's SEVEN ANGELS is a non-linear multimedia invitation in the shape of a modern operatic tale starring French actor-opera singer Josef Ganz and Rebecca Dayan – an opportunity for audiences everywhere to enter the soul of an artist by experiencing his work in all its forms. SEVEN ANGELS is Ifergan's second feature, following 2006's JOHNNY 316 – itself a modern adaptation of Oscar Wilde's 'Salome' – with Vincent Gallo, Nina Brosh, and the late Seymour Cassel.
Erik Ifergan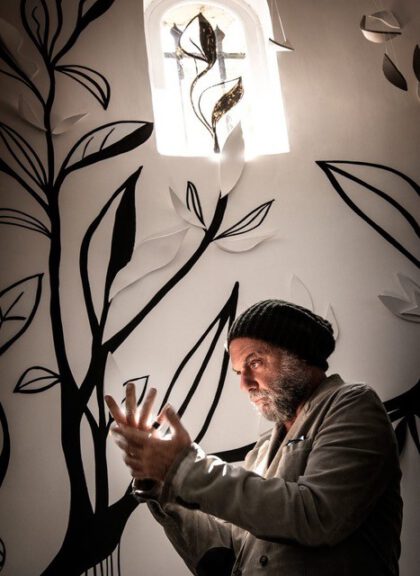 Erick Ifergan est un artiste pluridisciplinaire : cinéaste, photographe, peintre, sculpteur,poète et scénariste qui partage son temps entre les Etats-Unis et le Sud de la France où il a installé ses ateliers.

Il a débuté entant que photographe dans les années 80, puis devient très vite un des réalisateurs de clips musicaux les plus connus en France et à l'étranger. S'ensuit une longue période pendant laquelle il réalise des campagnes publicitaires pour les plus grands groupes mondiaux avec à la clé, plus de cent récompenses internationales.
Au début des années 2000, son activité d'artiste et réalise le film culte« Johnny 316 » avec et pour acteur principal Vincent Gallo. Aujourd'hui, Erick Ifergan est un artiste reconnu qui expose dans des galerie et des musées en France et à l'étranger.

Ses œuvres touchent l'inconscient collectif de façon poétique et profonde grâce à des images pleines d'émotion et de surréalisme qui attirent grand nombre d'amateurs d'art. Erick Ifergan explore la dimension cachée des choses en allant chercher au plus profond de l'âme humaine.
Erick Ifergan is a multimedia artist : filmmaker, photographer, painter, sculptor, poet and writer who shares his time between the USA and the south of France where he installed his studio.

He started in the 80's as a photographer and soon became an internationally acclaimed music video director followed in the 90's by a series of awards winning commercials who brought him hundreds of prices around the globe. In 2006, Ifergan produces, writes and directs the cult independent film "Johnny 31" staring Vincent Gallo.

Since then he decided to concentrate on his artist career and developed his personal vision. He is now exclusively showing his art in galleries and museums.
FRED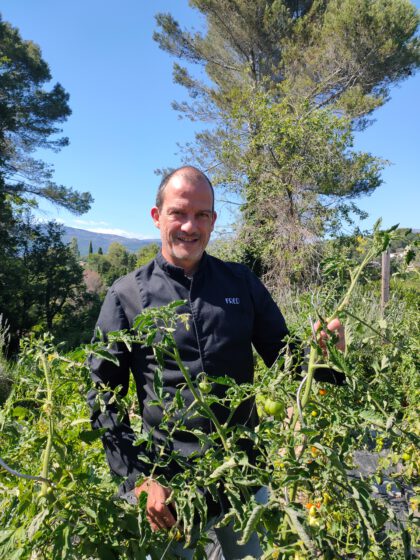 Fred est un cuisiner créatif qui a envie de partager sa passion de l'art gourmand, de donner du plaisir. Sa passion et son offre reposent sur deux piliers : La gastronomie et l'œnologie ! Pour lui la chose culinaire est un tout qui commence par le choix des produits il cultive lui-même une grande variété de légumes et de fruits bio. Avec soin il conçoit des recettes, que ce soit des classiques revisités ou des mariages inattendus.

Fred is a creatif cook who loves to share his passion of fine cuisine giving you pleasure. Fred's holistic approach to food begins with his scrupulous choice of the finest produce, carefully selected for freshness and quality. He creates his recipes using a large variety of organic vegetables and fruits. With careful attention he conceives recipes, whether revisited classics or unexpected marriages.
---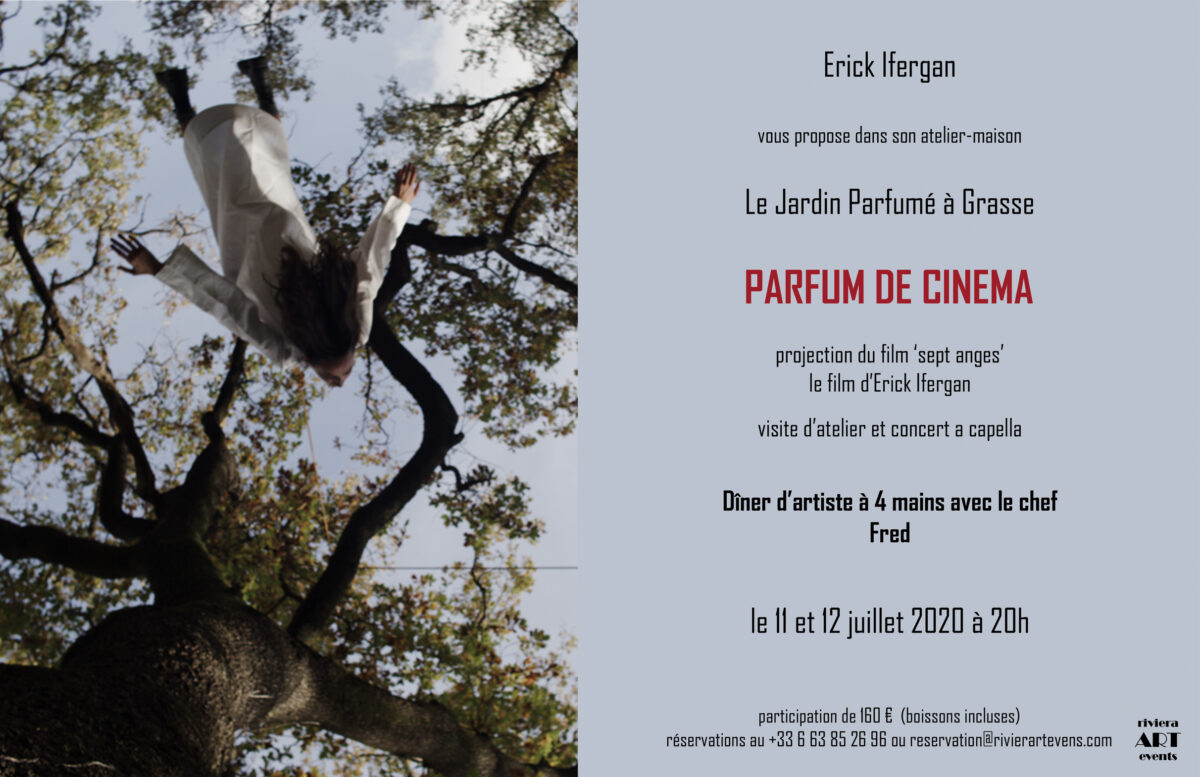 Reservation & details

Le nombre de place est limité à 15 personnes, ce qui permettra de créer une ambiance intime et chaleureuse entre les artistes et les invités

quand / when : Le samedi 11 juillet & le dimanche 12 juillet 20h
où / where : Le Jardin Parfumé – 3bis Avenue du vieux Colombier – 06130 Grasse
Participation de 160 € – boissons incluses / drinks included

Merci de faire votre réservation pour cet événement exclusive soit par email reservation@rivierartevents.com ou par téléphone au +33 6 63 85 26 96
Please make your reservation for this exclusive art event either via email reservation@rivierartevents.com or by phone +336 63 85 26 96

We are looking forward to sharing this event with you.