Le 4 décembre 2020
Vente privée // Private Sale
Découvrez les derniers créations de / discover the latest designs by
AR CERAMICART // AUGUSTAS // AROMA ARTE // GINGER's WORLD // iCLUTCH // KATTAT // TRUE LIFE
designer masks. bags. clutches. cotton scarfs. slippers. malas. jewelry.

LES ARTS DE LA TERRE by AR Ceramicart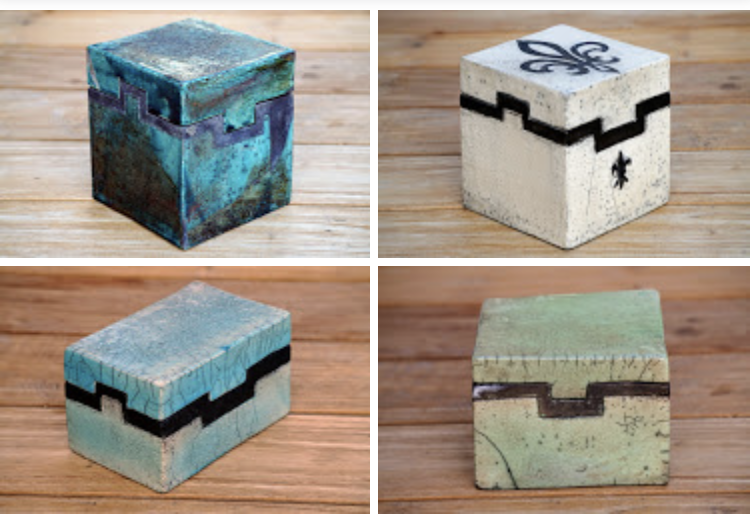 Passionnée de céramique et des Arts de la terre depuis 20 ans, élève d'ateliers de notre région sud, Agnès Rouanet a monté son propre lieu de création dans le Var, à St Raphaël. Elle aime y travailler les différentes argiles (faïence, gré…), explorer les si riches techniques de tournage, de modelage, de cuisson (électrique, raku, enfumage…). Elles sont sources d'innombrables inspirations ! Tous ses ouvrages décoratifs sont façonnés à la main ; chaque pièce est donc unique dans ses belles nuances de couleurs et ses contours épurés… « C'est le cadeau de l'argile travaillée, soumise à la flamme et rehaussée d'émaux que je fabrique personnellement. »
---
UPCYCLING FASHION by August Berlin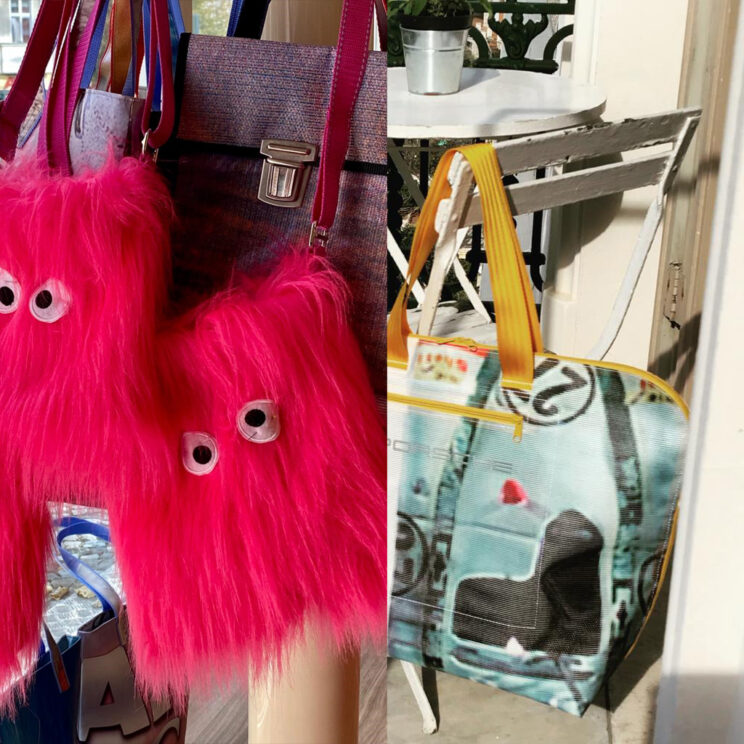 Augusta Behnstedt, who moved from Berlin to the French Riviera, had a simple but powerful idea. What can be made of huge movie and billboards on houses and monuments? Very simple: individual bags. She uses the robust material to make it a special fashion accessory. No bag is the same. She now sells these from Berlin and Nice to the whole world. To Brazil and Japan. To her customers also belongs the Porschemuseum. Augusta Behnstedt studied design in Berlin before she created her own label. In her Berlin loft high above the Spree and now in Nice overlooking the Mediterranean sea, new ideas for new models are created every day, as her latest creation the "weekender".
---
DESIGNER FACE MASKS by August Berlin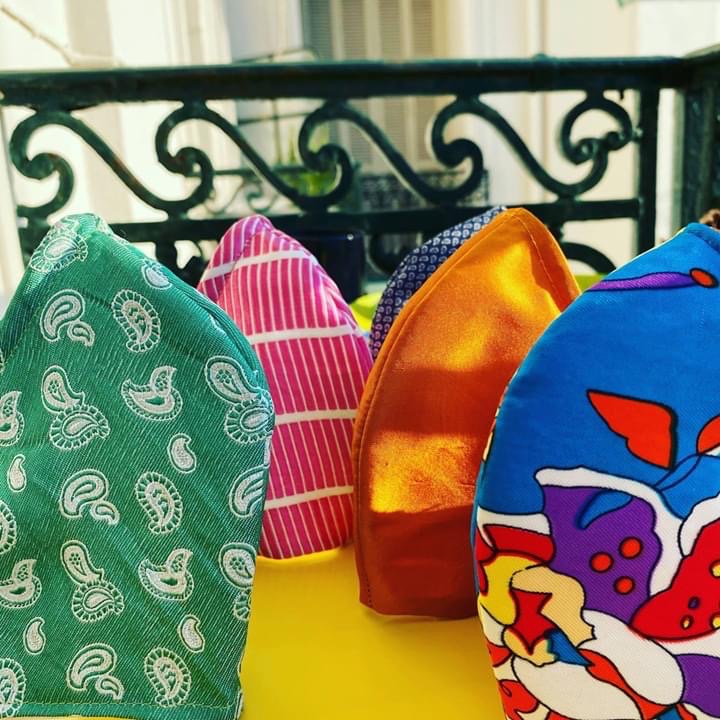 I am a Berlin Fashion Designer, living as well in Nice, France, for 2 years now. My studio is in Berlin. The current situation holds me in Nice, where I just have a small range of fabrics and machines.
Now as we are all asked to wear masks in public, I used what I found to make stylish masks. Wearing a beautiful mask helps to feel better and to keep it on. I used silk and cotton for wearing comfort. Every mask has 3 layers and wire in the nose line, to fit perfectly.
Of course, these masks are not certified, no protection against covid-19! But a small protection is better than no protection.
---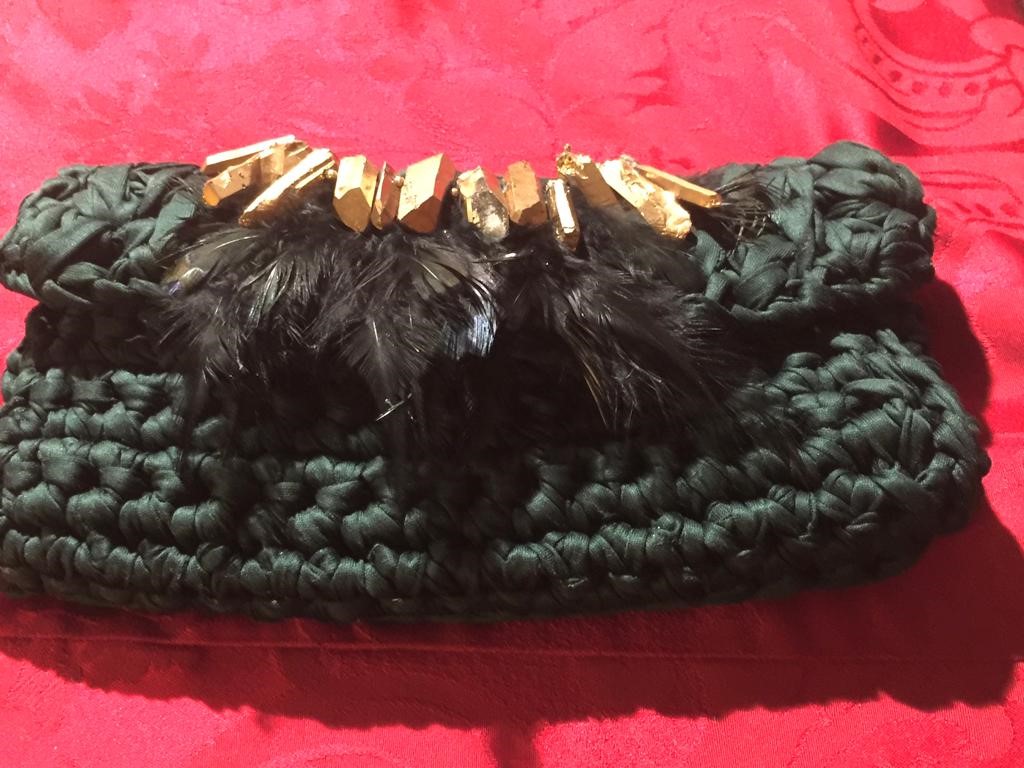 Georgiana est d'origine de Turin. Passionnée par l'art et l'artisanat, dans ses nombreux voyages elle trouve l'inspiration pour créer des incroyables sacs faits au crochet. Ses sacs tous fait à la main sont d'une grande élégance et originalité de vraie italienne, davvero !
Commandez votre sac personnalisé !
---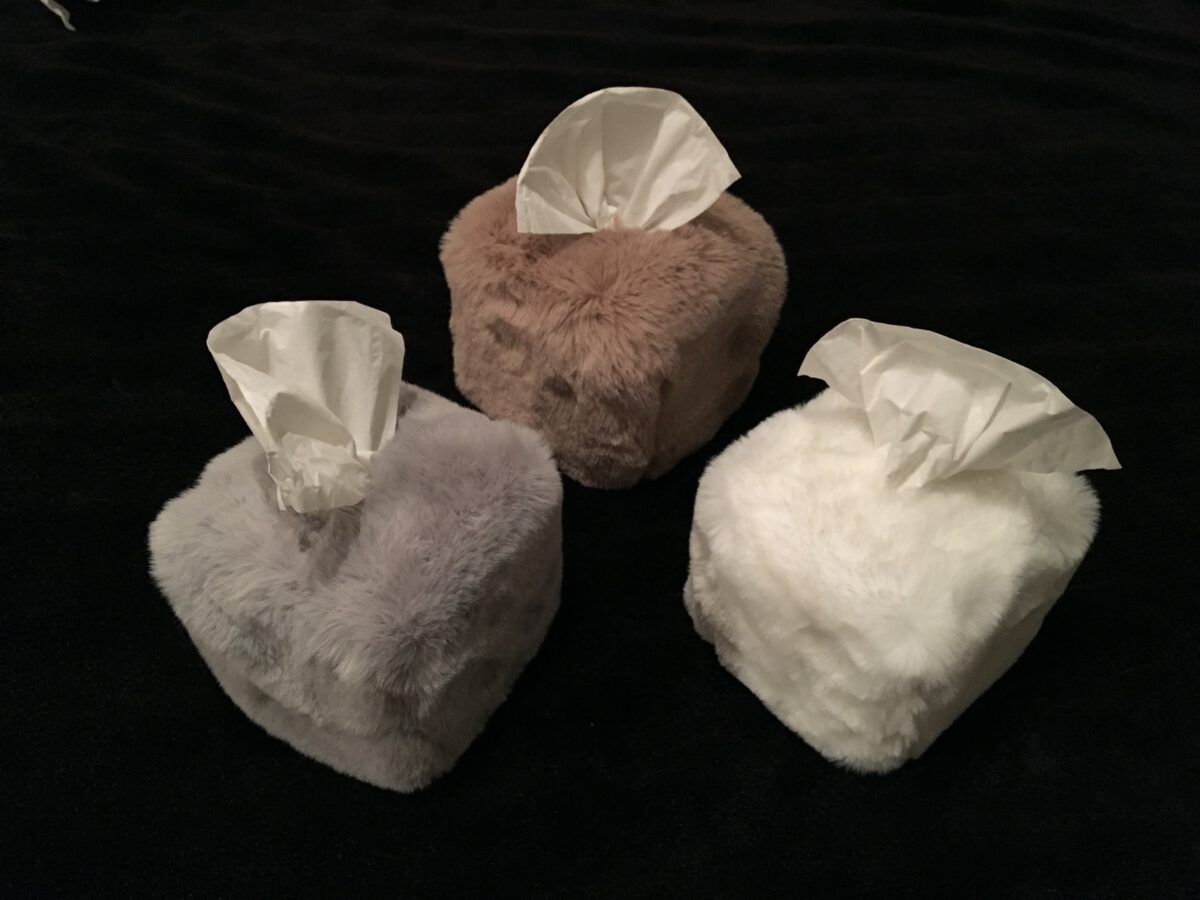 Enthusiasm for the sensation. A little home collection dedicated to the world of cocooning with an exceptional soft touch.
Susanne has been an agent for a German synthetic fur manufacture for years. She learned about materials and decided to launch her first collection. Comforted by her first customers, luxury hotels in trendy ski resorts, she gave the adventure a chance and created accessories that bring a smile on every face. Throws and cushions, covers for champagne and wine bottles with an integrated cooler, tissue box holders and pompoms with pleasant lavender smell, made out of soft synthetic furs.
All products are handmade.
---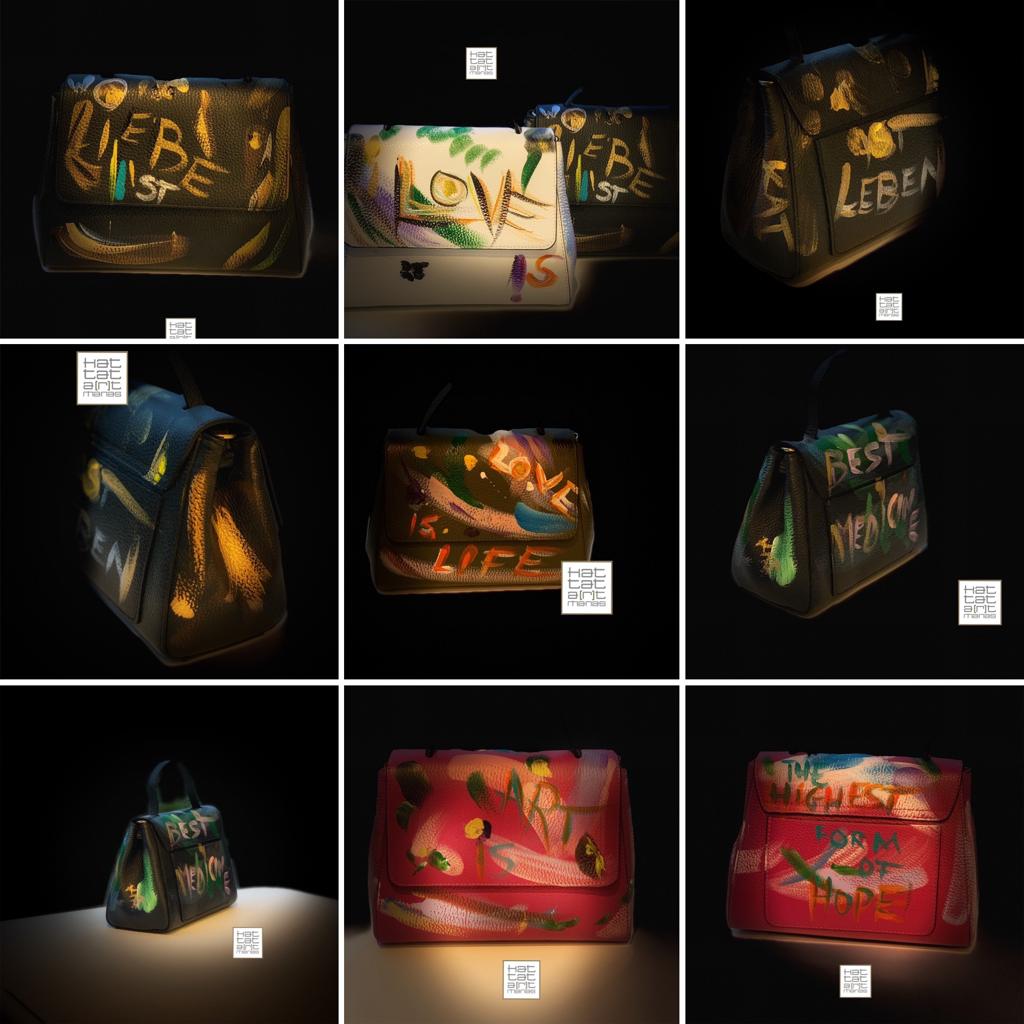 KaTTaT, Katharina Tatjana Briem-Kucharsky, living between Monaco, Kitzbühel & Vienna, is a creative designer and photographer. It's in 2010 that she started intensifying her interest in art-photography and developing her creative skills and qualification.
In 2018 she created her first A(r)twear collection #1 of limited bags. For this Private Sale she will be unveiling her second edition of her A(r)twear collection, #2 of limited bags – all hand-painted. Each bag is a unique piece.
Get a personalized bag!
---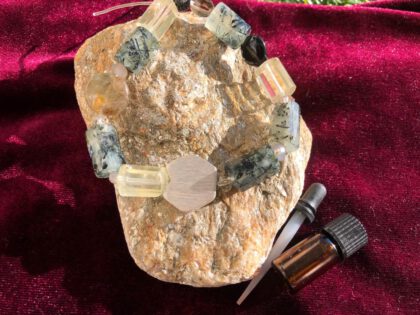 Braceles à parfumer !
Bracelets à parfumer soi-même
Fabriqué avec le plus grand soin et amour
L'effet curatif des pierres & des essences
Vous procure joie de vivre et détente
Effet vitalisant et réparateur sur l'organisme
---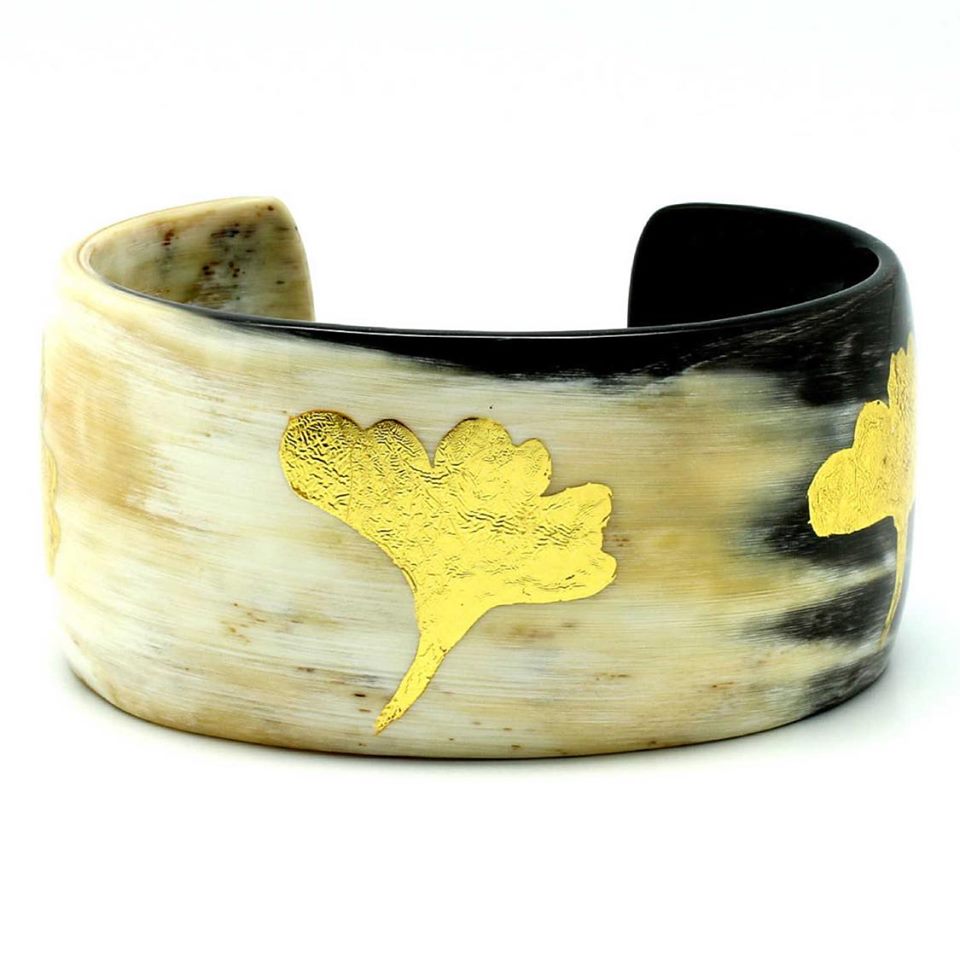 Philip Klar s'est entouré dès son plus jeune âge, des éléments et des matériaux que l'on retrouve aujourd'hui dans son travail : bois, corne, acier. La passion qui en résulte pour la fabrication et le façonnage a été poursuivie par un apprentissage d'artisan et l'étude du design.
Influencé par les tendances interdisciplinaires de l'art et du design telles que le Mouvement des arts et métiers et le Bauhaus, les caractéristiques centrales de son travail sont la simplicité et une approche sérieuse du matériau. Avec un profond respect pour ce que la nature a probablement voulu dire, Philip Klar l'approche intuitivement, en travaillant avec les structures et les conditions de la matière, jamais contre elles.
Bien qu'intemporelles et toujours contemporaines, ses pièces ne se soumettent pas à la fugacité d'une tendance saisonnière. Le langage du design se caractérise par le jeu de lignes archaïques et modernes, élégantes. Une esthétique logiquement réduite et le renoncement à l'ornementation à la mode. Elle dépasse les frontières entre le design et l'artisanat, entre l'art et la technologie.
---
uniquement sur invitation // on invitation only

merci de nous contacter par mail // thank you for contacting us per mail – privatesale@rivierartevents.com