Le 6 juin, 2021
MATINEE PRIVEE "SOUL & POP"
Les matinées musicales & gastronomiques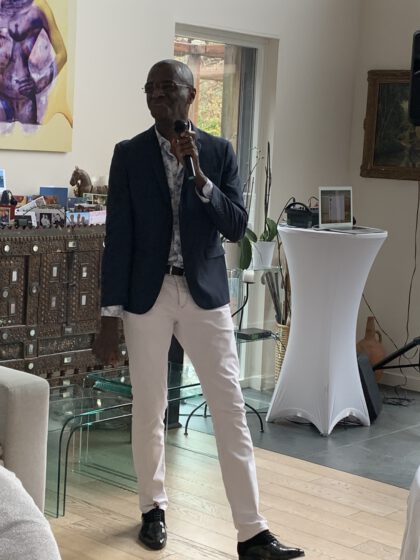 Avec cette matinée « Pop & Soul » nous souhaitons vous amener dans un voyage musical et gastronomique, avec la voix soul & pop de Jeffrey et les créations culinaires du chef Fred.

Cette matinée privée, au nombre de places volontairement limité, aura lieu autour d'un déjeuner, dans le jardin d'une propriété privée.

For this private matinée « Pop & Soul » we would like to take you on a musical and gastronomic journey, with the soul & pop voice Jeffrey and the culinary creations by Chef Fred.

These private matinées, with a voluntarily limited number of places, will take place around a lunch, in the garden of a private property.


Jeffrey _ chanteur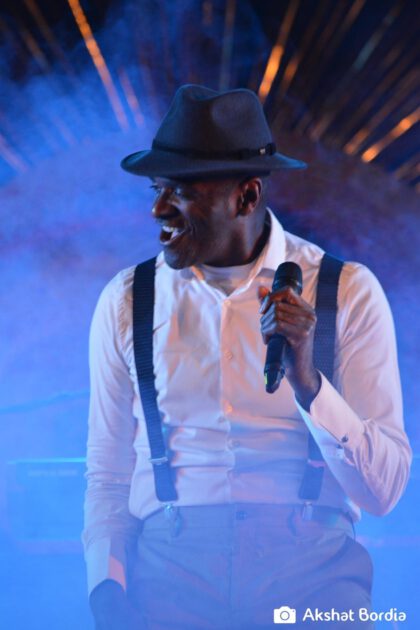 Jeffrey est un chanteur au répertoire très éclectique, de Bruno Mars à Pavarotti en passant par les incontournables Stevie Wonder, Michael Jackson, Sam Smith…mais aussi ses propres compositions dans un style New Soul & Pop. Sa passion et son talent se transmettent à chaque concert : on assiste alors à une belle communion entre Jeffrey et son public. On le qualifie de showman pour ses qualités vocales et son aisance scénique. Depuis de nombreuses années Jeffrey fait des prestations dans le monde entier.
Jeffrey is a singer with a very eclectic repertoire, from Bruno Mars to Pavarotti through the unmissable Stevie Wonder, Michael Jackson, Sam Smith… but also his own compositions in a New Soul & Pop style.

His passion and talent are transmitted at each concert: we witness a beautiful communion between Jeffrey and his audience. Designed as a showman for his vocal qualities and his stage presence. For many years Jeffrey has been performing all over the world.

https://soundcloud.com/jeffrey-station
*Jeffrey c'est aussi…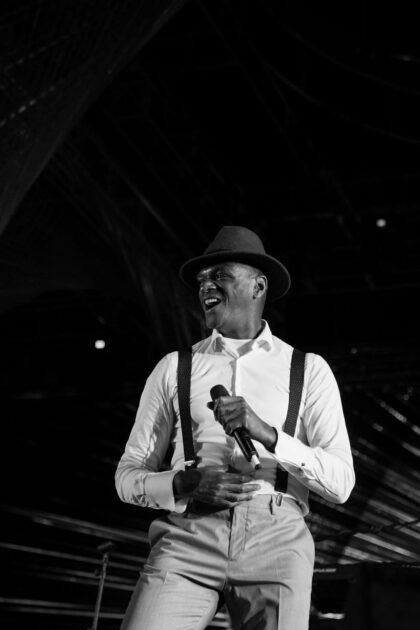 Interprétation de la chanson/générique du Roi Lion « Il vit en toi » _ https://www.youtube.com/watch?v=KGxBFW0BbdQ
Interprétation de la B.O Walt Disney : « La Belle et la Bête 2 » en duo avec Gaëlle Hervé
Interprétation de la chanson « Bienvenue » avec Phil Collins & Jean Marie Marier dans Frère des Ours (Walt Disney)
Co-compositeur de l'album « Simplement » de Larusso (vendu à plus de 2 millions d'exemplaires)
Finaliste du Concours de chant Gospel Heritage Foundation organisée par Thérésa Hairston à Atlanta (USA)
Jeffrey est le chanteur du groupe NOJAZZ: album Soul Stimulation (2016) et Beautiful Life (2020).

FRED _ Fred's Refined & Exclusive Dinner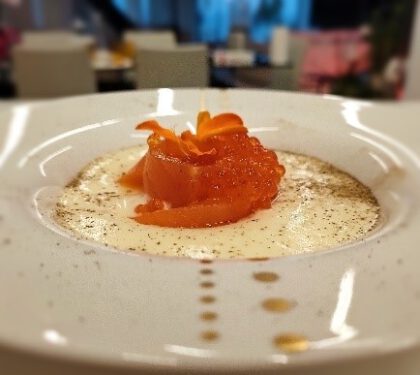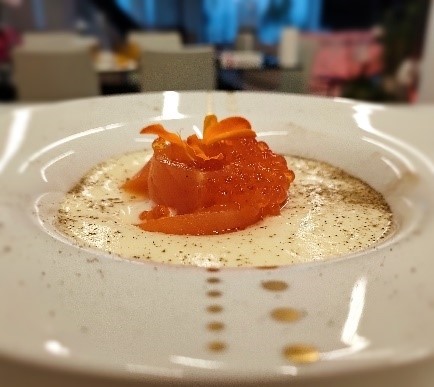 Fred est un passionné qui ne cuisine que pour partager sa passion de l'art gourmand et donner du plaisir. Pour lui la chose culinaire est un voyage, un tout qui commence par le choix des produits, il en cultive d'ailleurs lui-même de nombreux, la conception des recettes avant tout guidée par l'émotion, que ce soit en revisitant des classiques ou en créant des mariages inattendus plein de résonnance, la mise en scène dans le contenant et l'harmonie dans l'enchaînement des mets, sans oublier le choix des vins.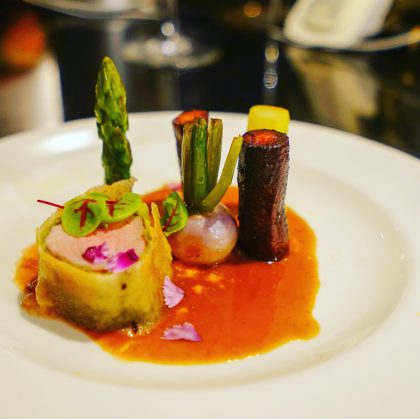 Fred is a passionate cook who loves to share his passion of fine cuisine giving you pleasure. He believes that true culinary art consists of the choice of ingredients, partly home grown, thinking up recipes: like revisiting great classics, unusual combinations, different methods of cooking, the presentation, the harmony of the different courses, the atmosphere of the evening as well as the selection of wines that Fred will have chosen for you on this special evening.

www.fred-dinner.com



Reservation & details

when / quand : Sunday June 6th, 2021 at 12h
where / où : near Valbonne village – the exact address will be unveiled 24hrs before
participation : price on request / tarif sur demande

Please make your reservation for this matinée privée either via email reservation@rivierartevents.com or by phone +33 6 63 85 26 96

We are looking forward to sharing this event with you.