Le 7 janvier 2023 près de Valbonne village
DÎNER-CONCERT « NOUVEL AN VIENNOIS »
avec Amy Blake, Luca Lombardo, Maria Baran & Magali Pyka de Coster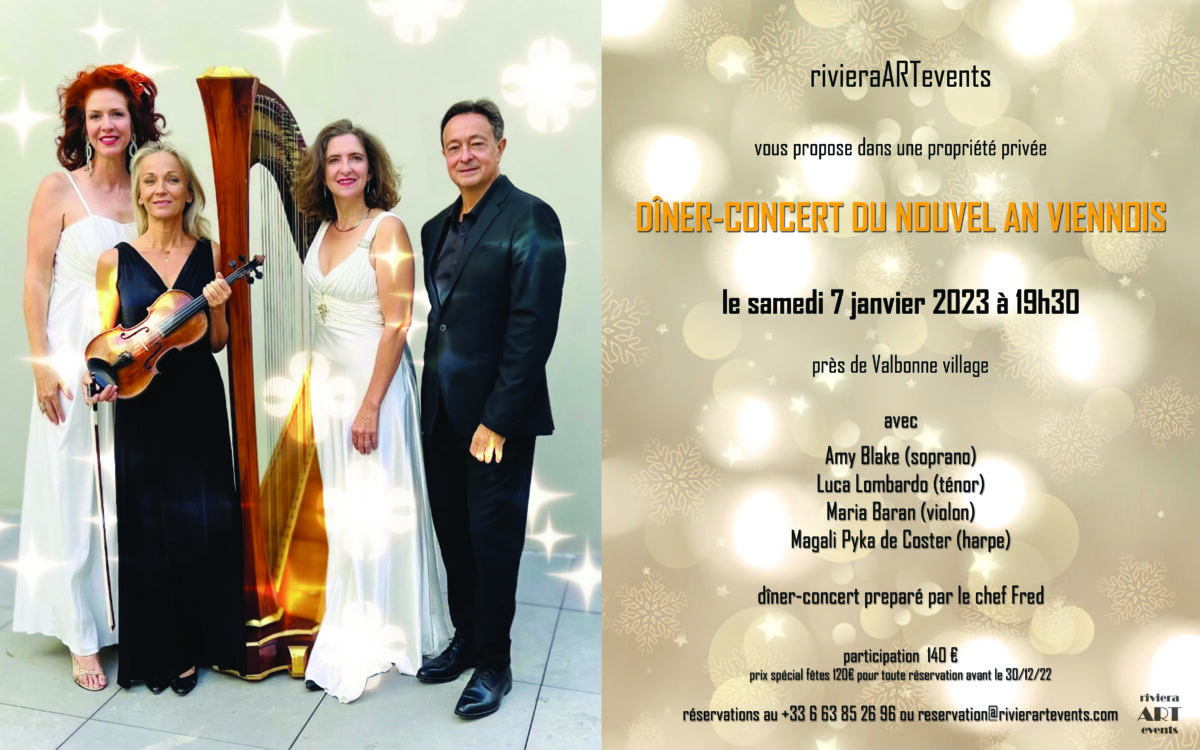 Les matinées & soirées privées de musique ont rencontré un grand succès et nous avons envie de vous proposer un dîner-concert 'Nouvel An Viennois' en s'inspirant du fameux concert du Nouvel An à Vienne.
Laissez-vous porter par les mélodies Viennoises, le temps d'une valse, dans un tourbillon de saveurs grâce à la virtuosité du chef Fred. Vous dégusterez ses mets gourmands dans un lieu unique et une ambiance artistique près de Valbonne village.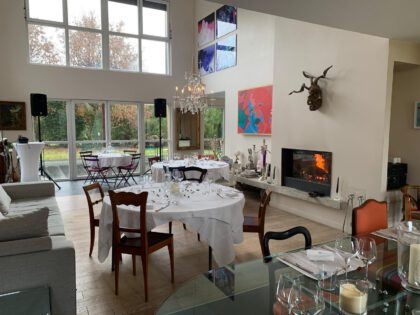 The private music matinees & evenings have been a great success and we would like to offer you a 'Viennese New Year' dinner-concert inspired by the famous New Year's concert in Vienna.

Let yourself be carried away by Viennese melodies, the time of a waltz, in a whirlwind of flavors thanks to the virtuosity of chef Fred. You will taste his gourmet dishes in a unique place and an artistic atmosphere near Valbonne village.
Réservation & détails

when / quand : Le samedi 7 janvier 2023 à 19h30
where / où : près de Valbonne village – l'adresse exacte sera envoyé après la réservation
participation : 140 € / personne
prix spécial fêtes : 120 € pour toute réservation avant le 30 décembre

Merci de faire votre réservation pour cette soirée soit via email reservation@rivierartevents.com où par téléphone +33 6 63 85 26 96

Au plaisir de partager ce moment avec vous.
We are looking forward to sharing this event with you.