Le 12 décembre 2021 près de Valbonne village
BRUNCH & CHRISTMAS CAROLS
avec Magali Pyka de Coster, Philippe Depetris, Amy Blake & Richard Rittelmann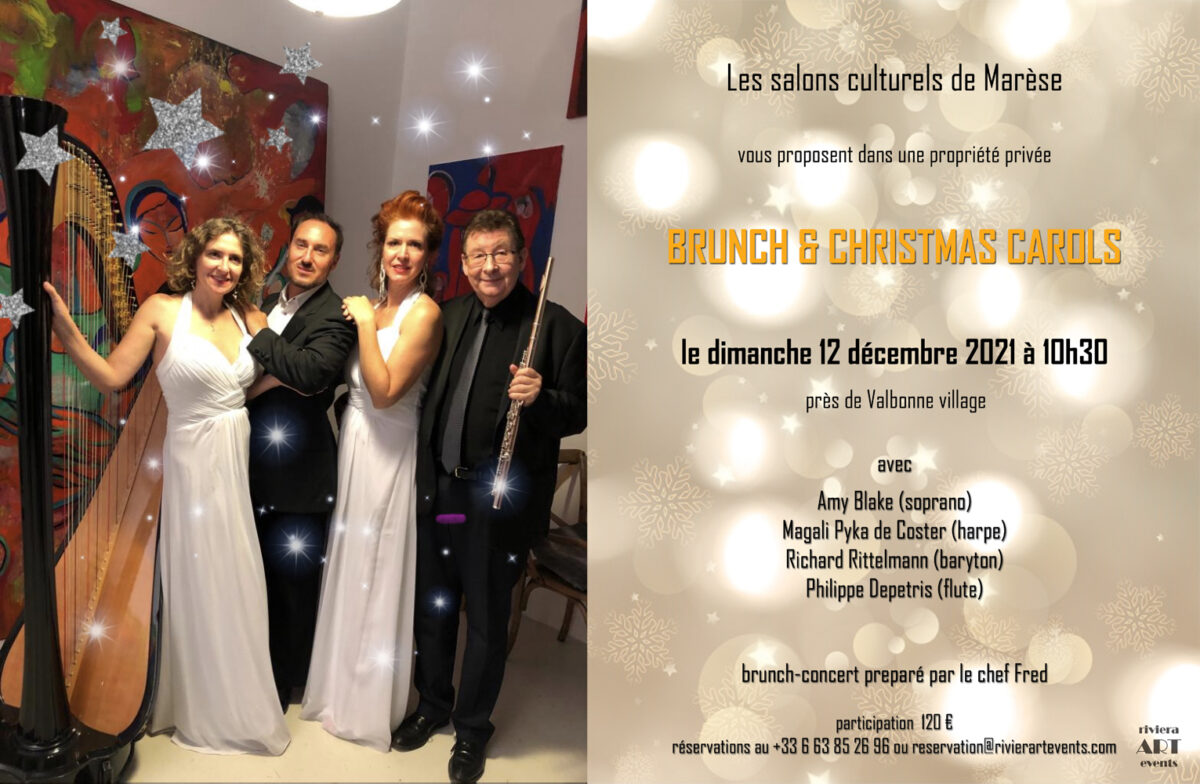 Pour la période des fêtes nous avons envie de vous proposer une matinée autour de plus belles mélodies de Noël dans une propriété privée près de Valbonne.
Laissez-vous emporter par la douceur des chants de Noël, sacrés ou bien profanes, de Jingle Bells, Petit Papa noël, Let it snow à Sainte Nuit, interprétés par la soprano Amy Christianna Blake et le baryton Richard Rittelmann accompagnés par Magali Pyka de Coster à la harpe et Philippe Depetris à la flûte. Vous pourrez alors savourer des mets gourmands lors d'un brunch préparés par le chef Fred dans une ambiance musicale qui vous donnera un avant goût de fête !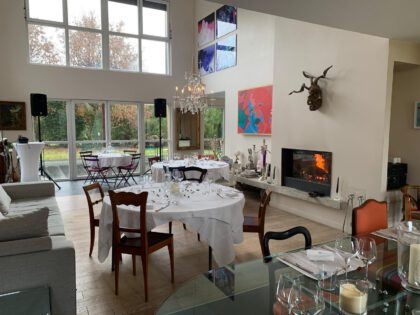 For the Christmas season we want to propose you a matinée around the most beautiful Christmas melodies in a private property near Valbonne.
Let yourself be carried away by the sweetness of Christmas songs, sacred or secular, from Jingle Bells, Petit Papa Noël, Let it snow to Holy Night, performed by soprano Amy Christianna Blake and baritone Richard Rittelmann accompanied by Magali Pyka de Coster on harp and Philippe Depetris on flute. You will enjoy gourmet dishes during a brunch prepared by Chef Fred in a musical atmosphere that will give you a foretaste of the christmas season!
Réservation & détails

when / quand : Le dimanche 12 décembre 2021 à 10h30
where / où : près de Valbonne village – l'adresse exacte sera dévoilé 24h avant
participation : 120 € / personne

Merci de faire votre réservation pour cette soirée soit via email reservation@rivierartevents.com où par téléphone +33 6 63 85 26 96

We are looking forward to sharing this event with you.